Buy a Canter. Receive a $1,000 BP fuel voucher!
 In anticipation of the new 2019 Canter model range released later this year, Fuso NZ is offering a free $,1000 BP fuel voucher with every Canter purchased from our existing range. Crowned Light Commercial Vehicle's Light Truck of the Year, Canter covers a wide range of applications with several features that make it the best tool for the job at hand.
To find out more, contact your local dealer now!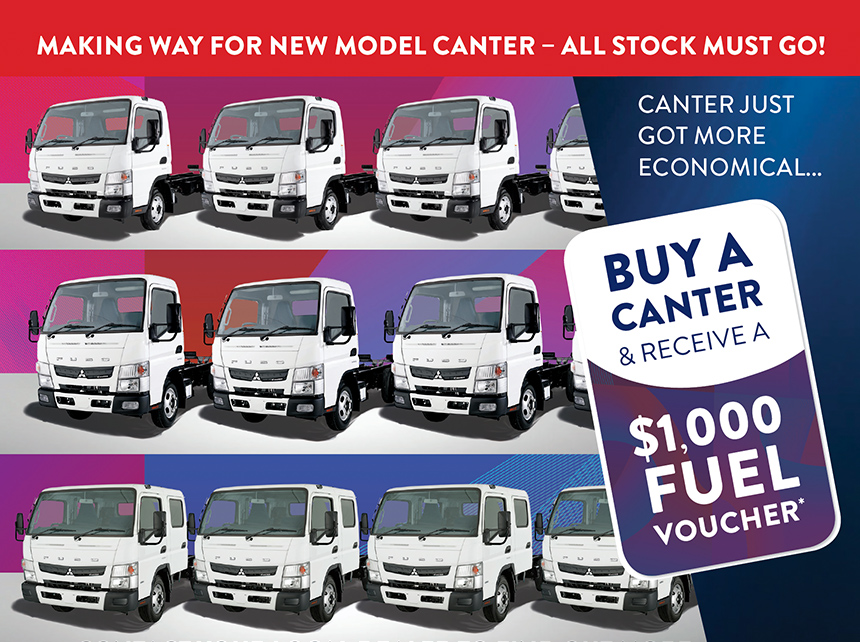 Terms and Conditions:
Fuel vouchers will be issued by Fuso NZ in the form of BP fuel gift cards and are to be obtained by submitting a redemption form to admin@fuso.co.nz; these are available from authorised FUSO dealers. One form may be submitted for each truck purchased. Offer valid for trucks purchased & registered between 1 December 2018 and 31 March 2019, or while stocks last. Offer applies to all new Canter models with the exception of 616 & 816 Tippers, AWD, 4WD, pre-registered or demonstrator stock.