Feature Article
eCanter arrives in New Zealand
eCanter is the first all-electric vehicle off the ranks under the E-FUSO brand, launched in December 2017 by Mitsubishi Fuso Truck and Bus Corporation (MFTBC).
It has been undergoing long-term evaluation in Japan, America and Europe with large distribution operators such as UPS, DHL and Japanese logistics giant Yamato.
The knowledge gained from this extensive phase of testing will benefit Kiwi operators in terms of vehicle operation, capacity and range, along with support in fleet integration, servicing and management of recharge and delivery schedules.
As a zero-emission vehicle, eCanter engine and noise pollution is almost nil, making it perfectly suited to a variety of around-town applications, including FMCG delivery, furniture removal, refuse and recycling, light commercial work and chilled goods delivery. With its electric drivetrain fitted to FUSO's standard 3,400mm Canter cab chassis, eCanter is easy to customise whatever the job.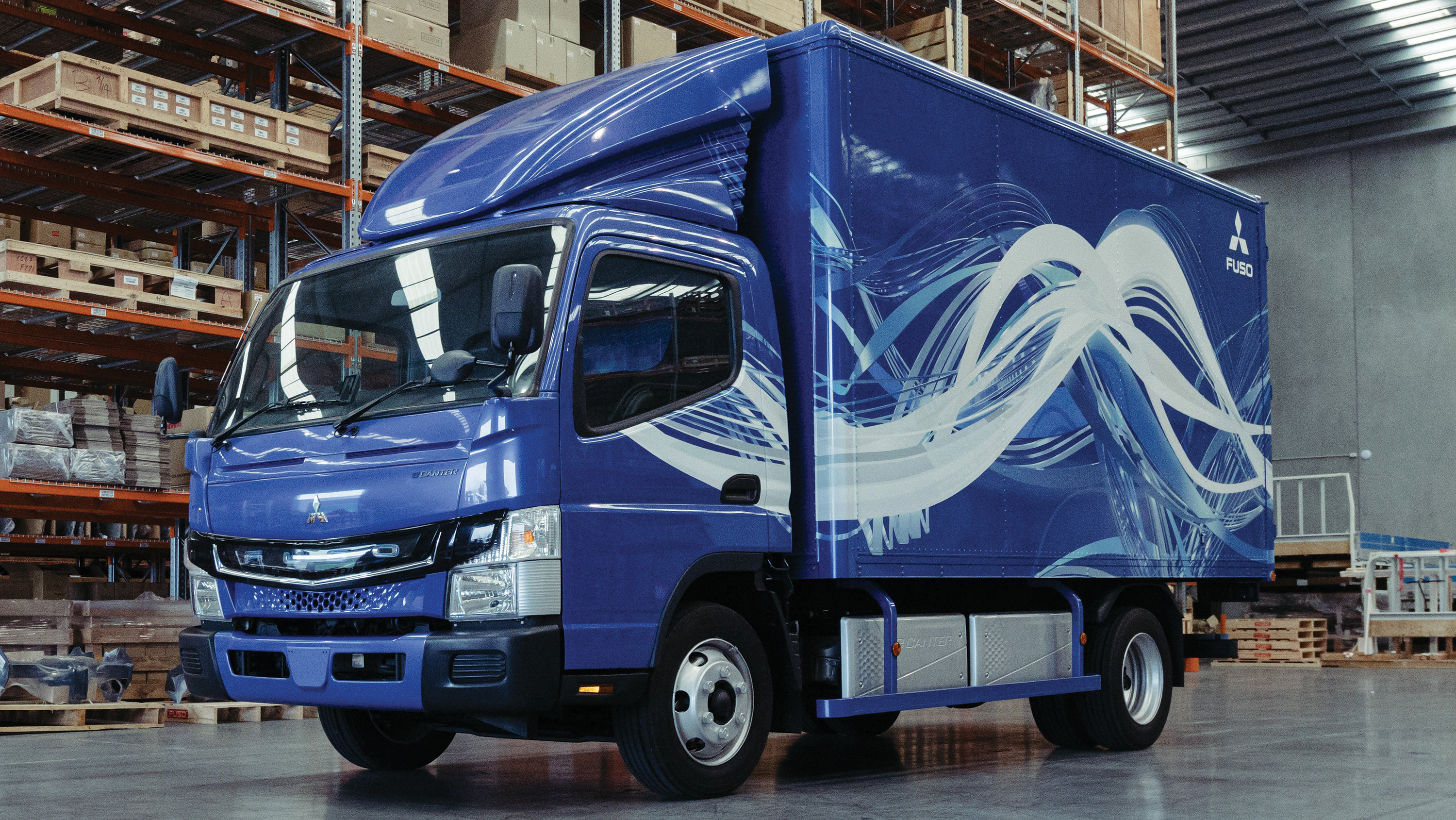 Interest in eCanter is high among New Zealand operators and the display model is expected to attract large crowds at EV World 2019.
New Zealand is well-placed for eCanter's arrival – around 80% of the country's electricity is generated by renewable sources and, as of January 2019, there were 175 DC rapid charging stations nationwide. NZTA hopes to encourage installation of a rapid charger every 75km along NZ's main highways.
eCanter key specifications
Zero emissions.

$10 to full recharge from 20%.*

Qualifies for RUC exemption.

100km-120km practical range (150km max).

80% battery charge within one hour.

30% reduction in maintenance costs.

135kW / 390Nm electric motor with two-stage

regenerative braking.

GVW: 7,500kg.

Possible use in bus lanes (check with local authority).
* Approximate cost based on full battery recharge from 20% at off-peak residential rate of $0.15 per kWh
Fast charging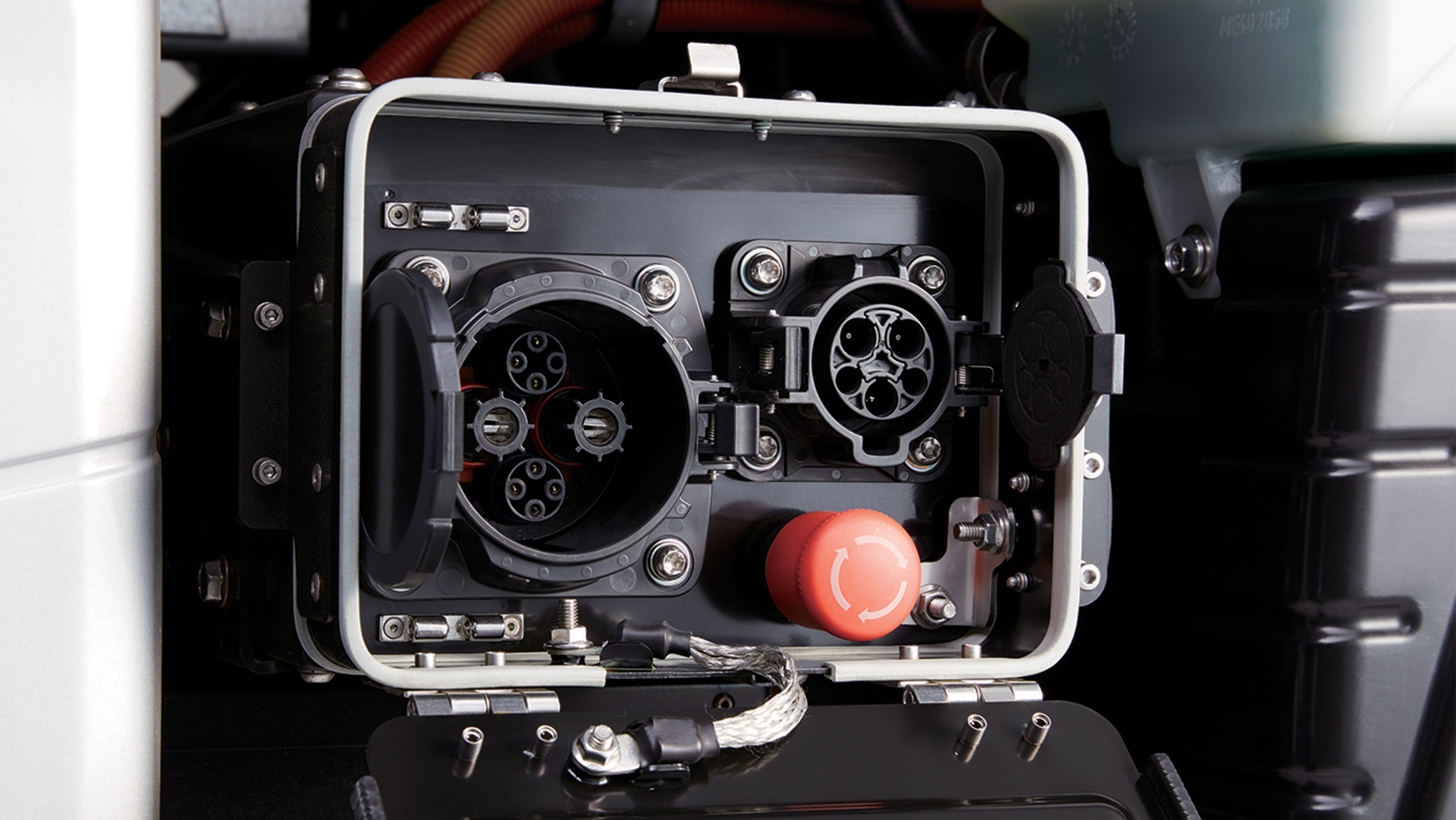 A standard CHAdeMO plug is used for charging, with downtime minimised thanks to DC fast charge capability that will have the battery at 80% capacity within one hour – that is an efficient lunch break!
eCanter comes equipped with a single phase AC charge cable (max 30A), which will allow a full charge overnight using off-peak power.
Advanced safety features
eCanter benefits from a number of advanced safety features for added driver protection and operator peace of mind.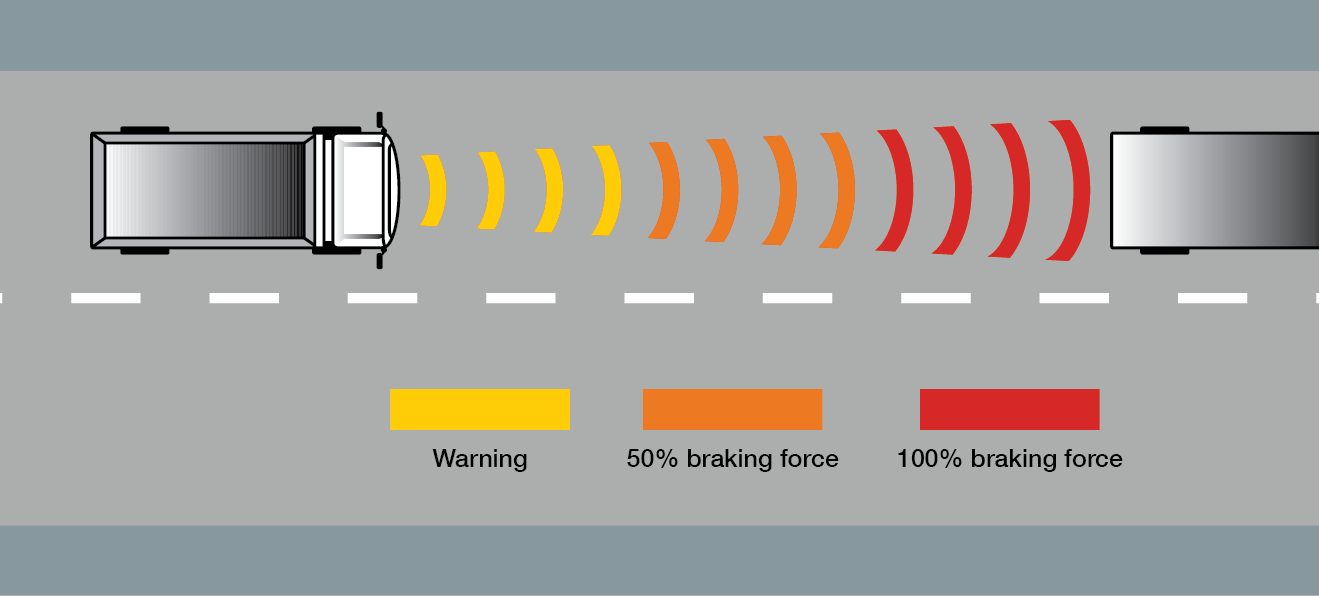 Active Emergency Braking System – helps avoid or mitigate collisions with pedestrians and other vehicles, using a radar to monitor the road ahead.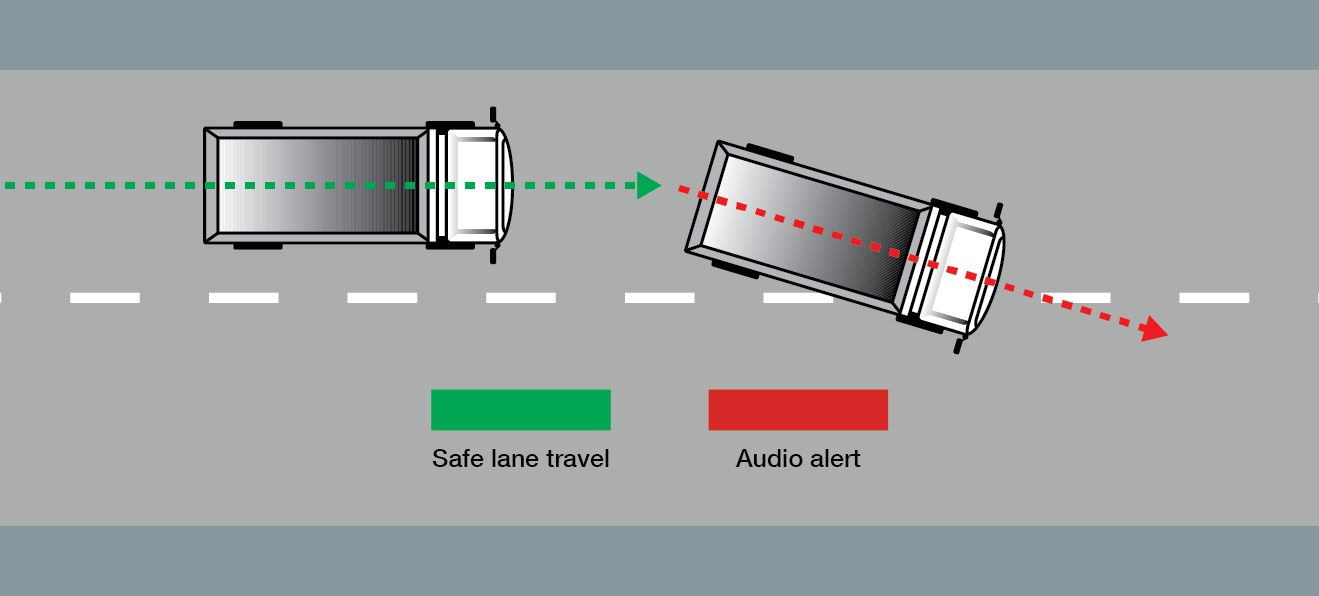 Lane Departure Warning System – reduces the risk of lane departure accidents, using a camera behind the windscreen to detect lane markings and trigger an alert if the vehicle crosses with no indicator.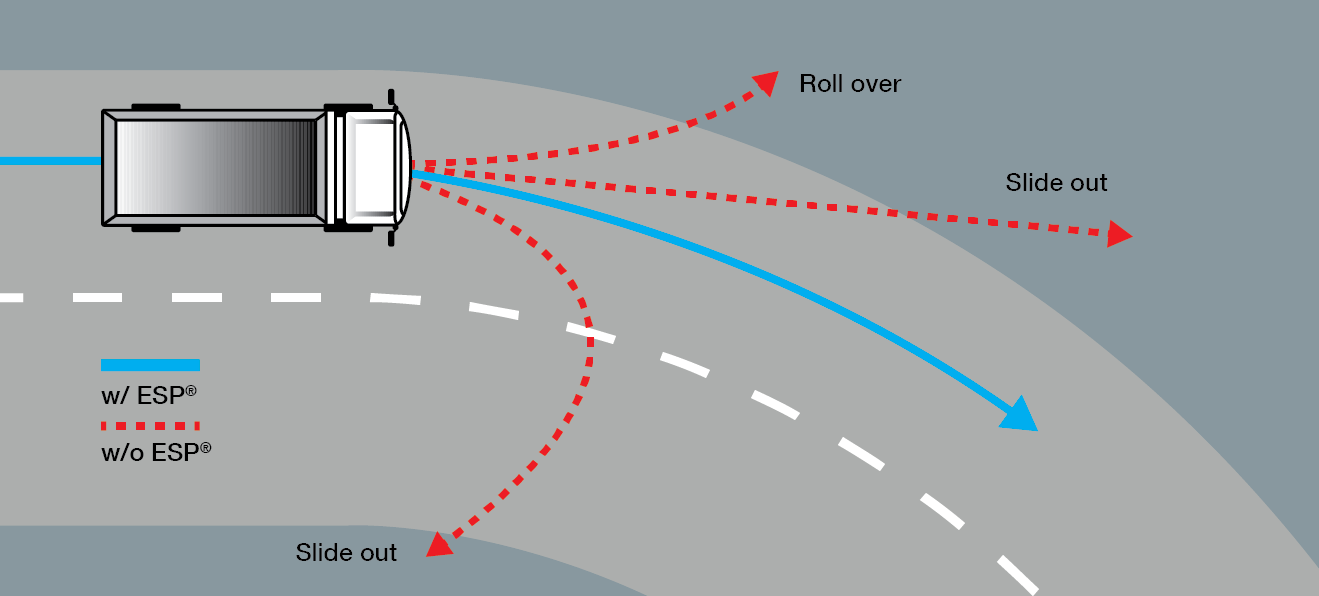 Electronic Stability Control – employs multiple sensors to detect loss of steering control and apply brake force at each wheel, which aids steering control and improves stability.
Innovative drivetrain
The eCanter is driven by a permanent synchronous electric motor, powered by a 82.8kWh (420v) lithium-ion, liquid-cooled battery pack. It delivers an impressive 135kW and 390Nm and allows a practical range of up to 120km on a single charge (max of 150km) – well suited to around-town delivery routes.
Within the electric motor is a reduction gear, connected directly to the transmission shaft. This means it is able to speed up without shifting, resulting in less wear.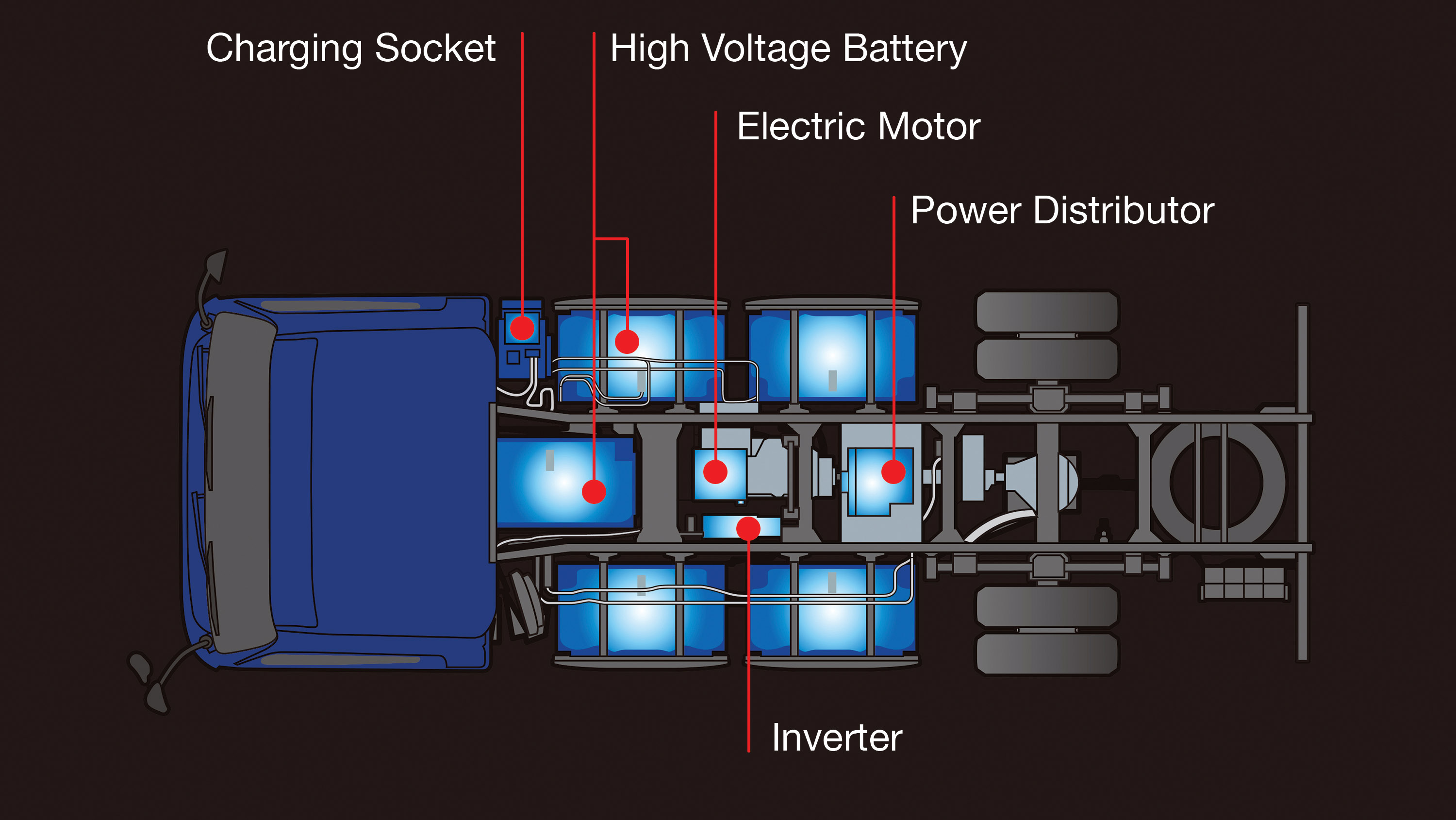 The batteries are split into six units for even weight distribution, allowing the 7.5T GVM vehicle to carry a nominal payload of around 4T.
Driver comfort
With its stylish and distinctive grille, eCanter is attractively designed on the outside and intuitively configured on the inside for maximum comfort.
The push-button start function with smart key lends a car-like driving experience, while the dash-mounted audio touchscreen provides Bluetooth connectivity and up-to-the-minute battery data, including range, charge level, regenerative braking status and energy gain.