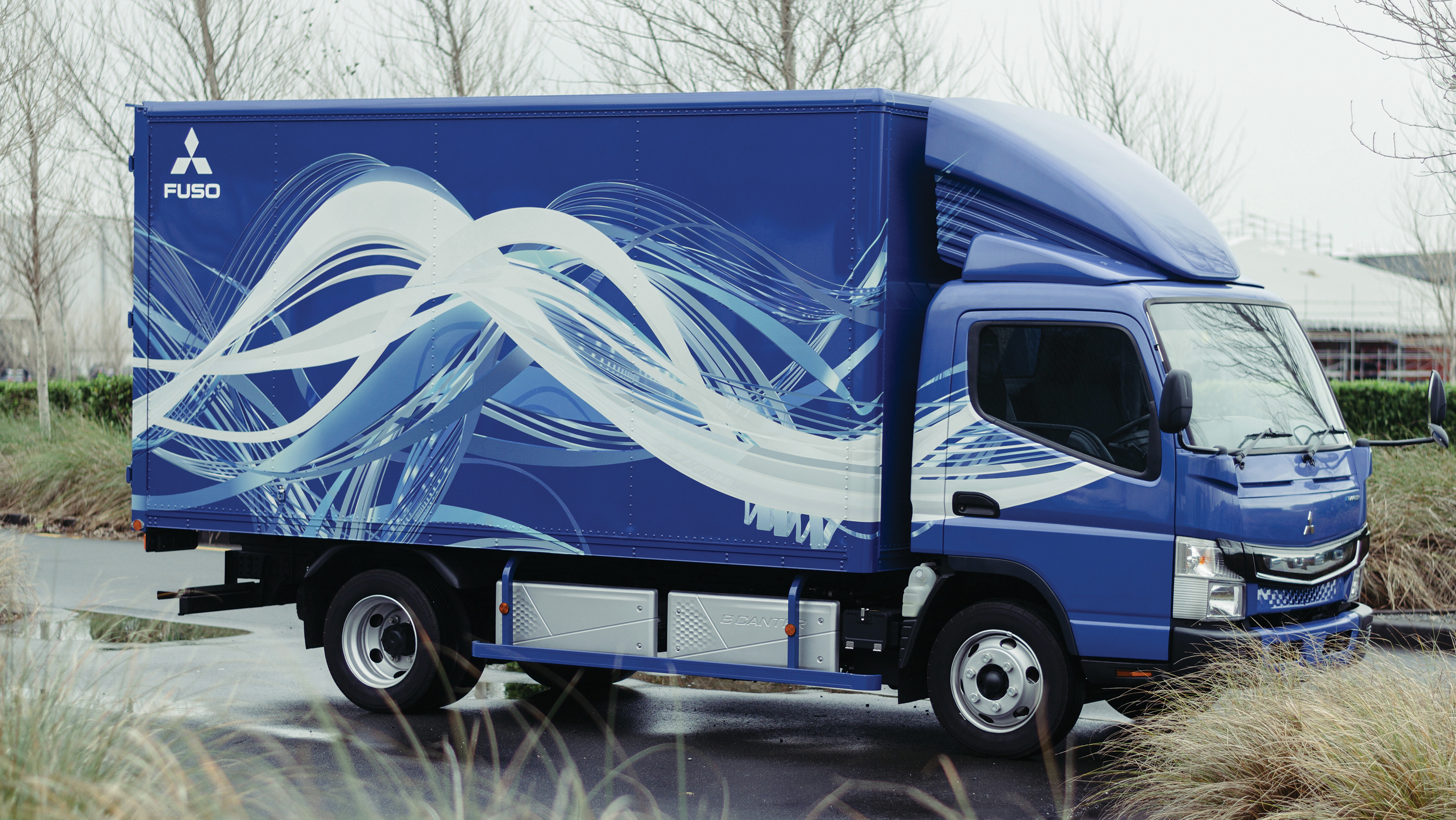 KEY FEATURES
Zero emissions
$10 recharge from 20%
Qualifies for RUC exemption
100-120km practical range (150km max)
Advanced safety features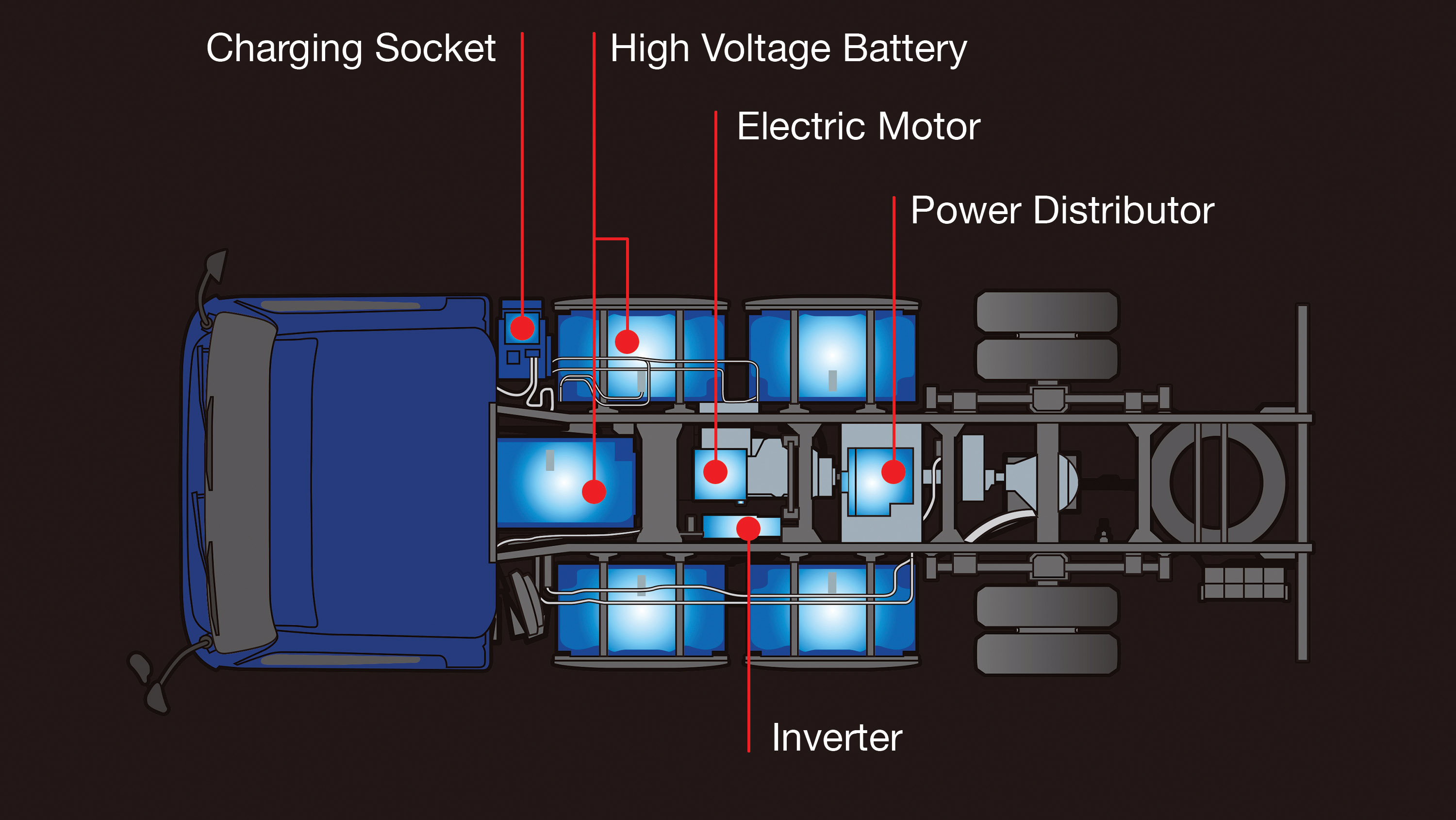 Innovative drivetrain
eCanter is driven by a permanent synchronous electric motor (135kW / 390Nm), powered by a 82.8kWh (420v) lithium-ion, liquid-cooled battery pack.
Within the electric motor is a reduction gear, connected directly to the transmission shaft. This means it is able to speed up without shifting, resulting in less wear.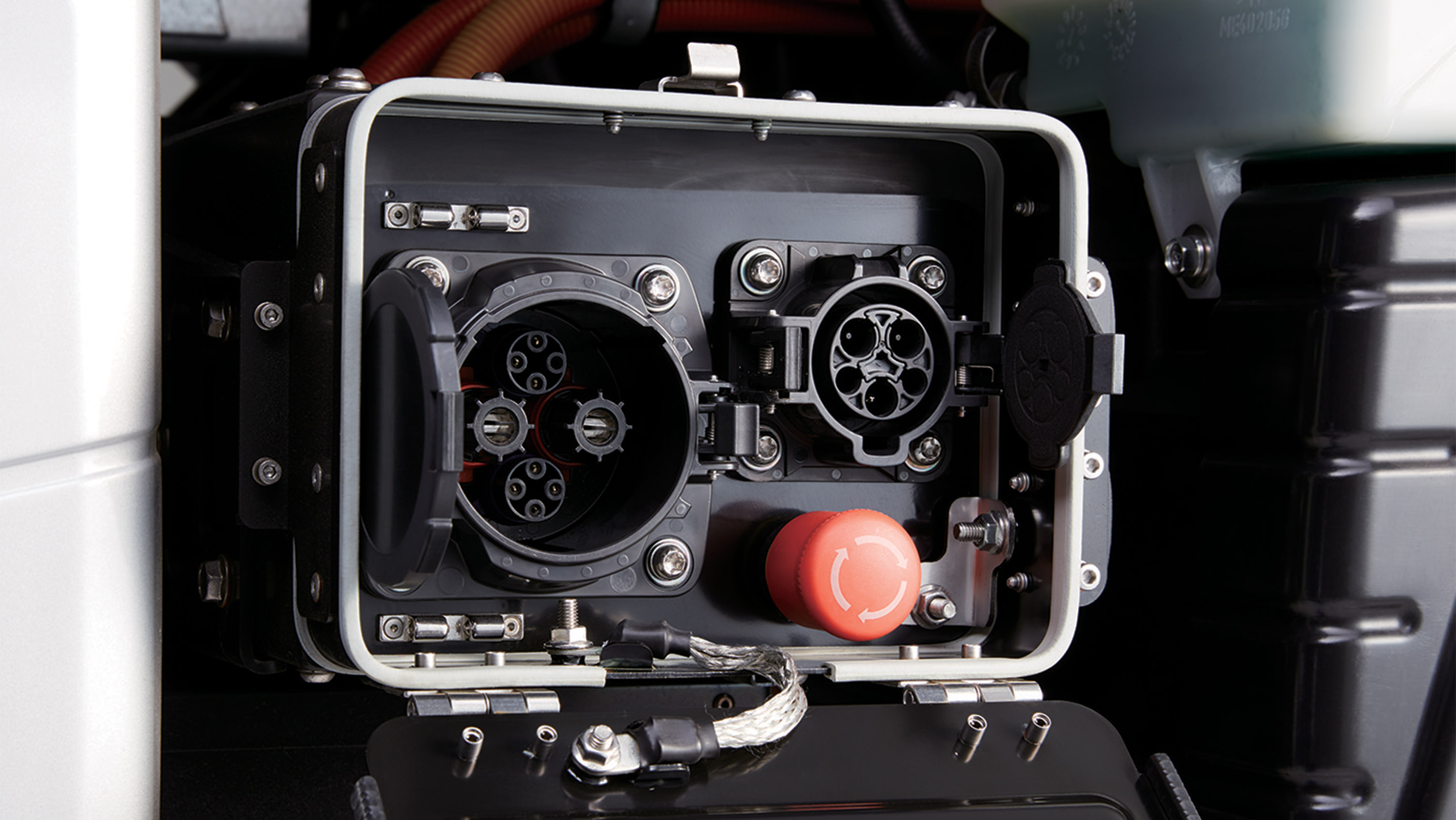 FAST CHARGING
A standard CHAdeMO plug is used for charging, with downtime minimised thanks to DC fast charge capability that will have the battery at 80% capacity within one hour – that is an efficient lunch break!
eCanter comes equipped with a single phase AC charge cable (max 30A), which will allow a full charge overnight using off-peak power.