Feature Article
FUSO Canter celebrates 50 years in NZ!
New Zealand's favourite light-duty truck was launched in Japan in 1963 and first rolled off the local assembly line in New Zealand ten years later. It quickly proved a hit with Kiwi operators and is now sold in 70 countries with more than 4.5 million units having been built over the past six decades. 
Canter truck was in its third generation by the time it arrived in New Zealand. It made an instant impact for Kiwi operators looking for a more reliable, and affordable, small truck suited to a wide range of light-duty applications. 
It is estimated that, since its launch, around 15,000 units have been sold and, at the time of writing, 10,863 are still registered today, the oldest being from 1974! 
Those first NZ models featured 4D30 and 4D31 diesel engines with a power output of 95hp and 130hp respectively and a payload of up to 3.5T. 
For a small truck, it has been big on innovation over the years, continually evolving in terms of performance, efficiency, comfort and safety – all of which led to it being named Light Truck of the Year in 2018 and 2019 by Light Commercial Vehicle magazine. 
"What makes it our Light Truck of the Year," said LCV's editor Dean Evans, "is the availability of an automated transmission, competitive price, wide range, and advantages over direct rivals and utes." 
The automated DUONIC transmission, unique to Canter, was a ground-breaking feat of engineering from FUSO, introduced in 2011, based on a dual wet clutch system that minimises power loss between gear shifts for smoother and more fuel-efficient driving. Current models feature an enhanced DUONIC II transmission. 
Paired with the latest, highly efficient 4P10 engine range, this technology reduces running costs, simplifies driving and delivers a smoother, more efficient performance.  
Today, NZ operators can pick from 26 variants across the FUSO Canter range (not including de-rate options), with power outputs from 150hp to 180hp and a GVM range from 5T to 9T. 
In 2015, Canter Tipper was launched. Equipped with a factory fitted 2m3 steel tipper body and hydraulic hoist, and the only truck in its class with a limited slip diff, the model quickly found itself in high demand. In particular, the 6T model, which offers a 3T payload for drivers on a Class 1 (car) licence, has been a huge hit with construction and landscaping businesses. 
Advanced safety features were included in the 2019 range updates, making Canter the safest light-duty truck on the market. These features include active emergency braking, lane departure warning and electronic stability control. 
In keeping with its reputation for innovation, FUSO launched the world's first series-produced electric light-duty truck, the eCanter, in 2017, arriving in NZ in 2019. 
Welcomed by industry leaders such as Vector, Mainfreight, Team Global Express, Genesis, Bidfood, Halls, Fulton Hogan, PlaceMakers and more – these early adopters and zero emission heroes have been quick to take the lead in reducing fleet emissions and gain advantage by understanding how electric trucks can be efficiently integrated into their fleets. 
eCanter is the latest chapter in the story of this excellent, perennially popular FUSO light truck. Watch this space to see how the next 50 years develop!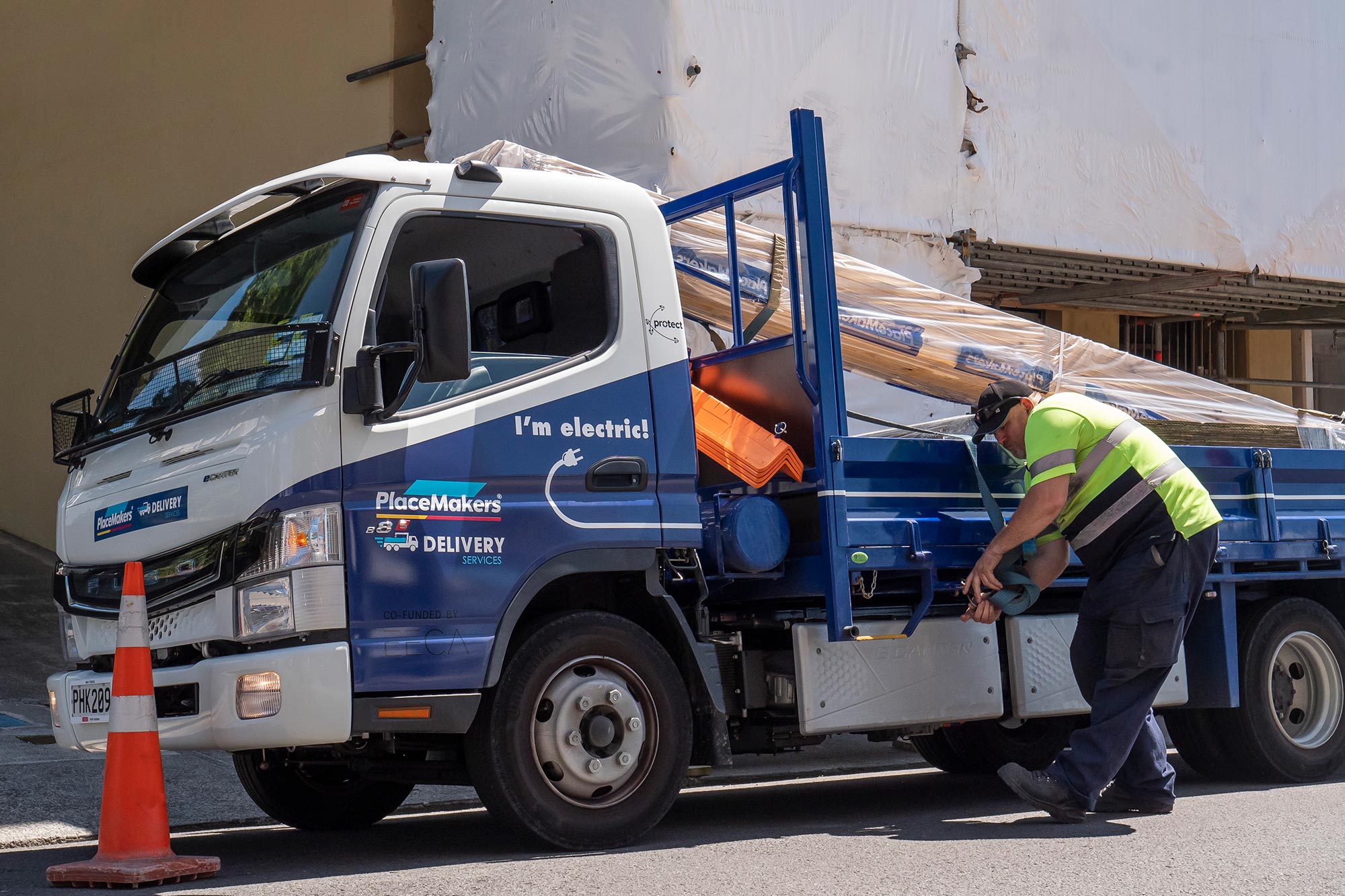 eCanter 
"It's really good off the mark. I'm away well before other trucks reach second gear – it's brilliant! The cab is really comfortable; the seat is brilliant, and the leaf spring suspension means the ride is smooth. 
"For our business, we've found it has a max range of around 100km, and I usually make six or seven drop-offs a day." – Jason Fisk, PlaceMakers, Driver. 
"Our driver is really happy. We'll carry around 100 tyres per trip and, even fully loaded, the truck produces good power and we're quickly learning how to get the best out of it in terms of battery range. 
"We'll head out in the morning on a full charge, come back for a top-up, then head out on a second round of deliveries." – Sam Robinson, Radial Imports, General Manager. 
"We wanted to lead and we wanted to share our journey to enable others to join us in decarbonising our transport sector. Not only that, we wanted to test our operations and infrastructure to get an early and full understanding of the opportunities, the constraints and the costs." –  Brad Phillips, Gensis Energy, Former Fleet Engineering and Reliability Manager.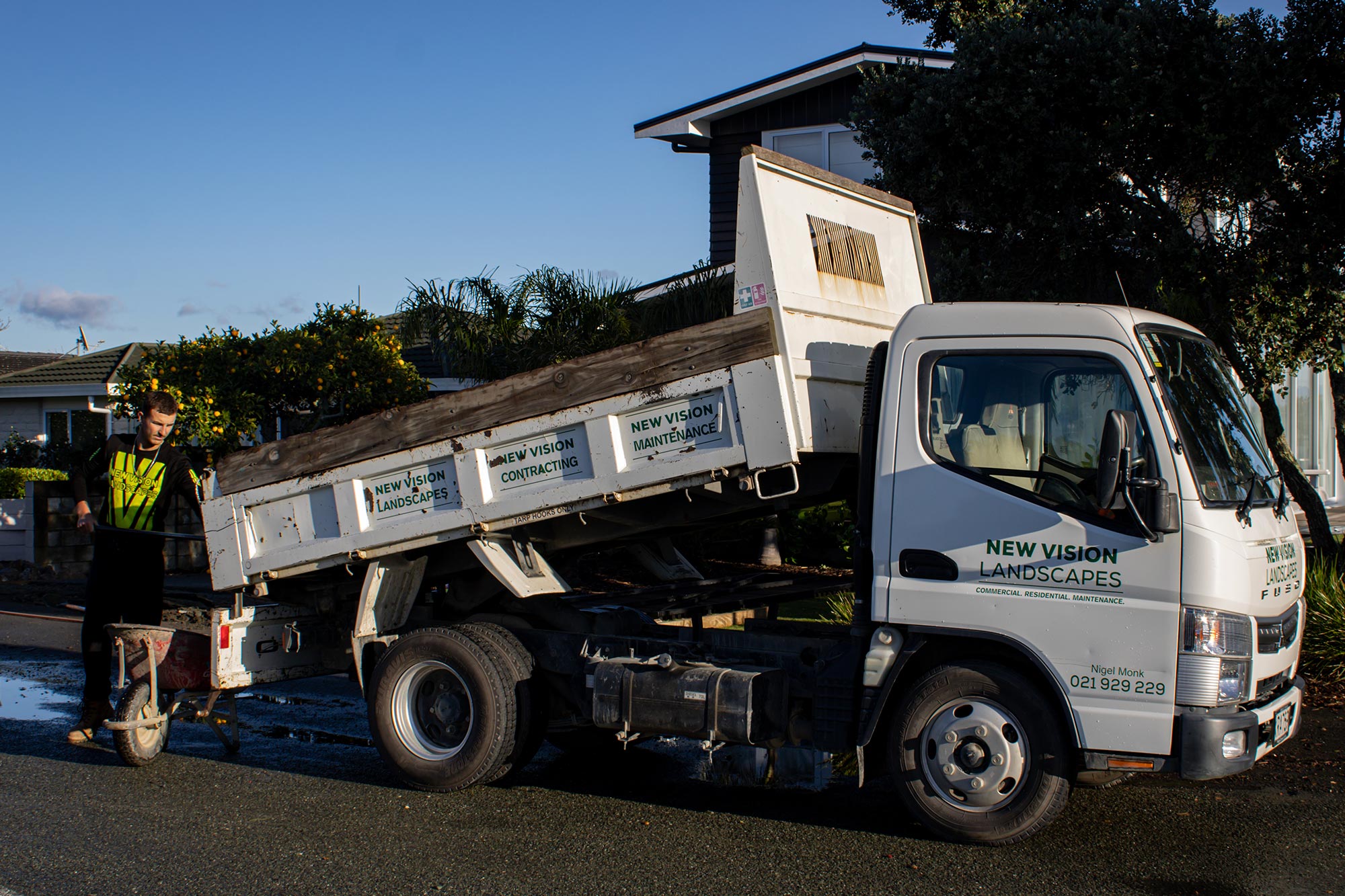 Canter Tipper 616 
"We can carry a 3T payload on a normal driver's licence, or we can tow a trailer with a 1.5T digger on it, so having a fleet of Canters is a no-brainer for us. 
"We can fit them in between a fence or squeeze them beside a driveway. It's very unusual if we can't get them into a spot, which makes life so much easier for our crews. They can get to the site with all the gear and materials required for the job." – Nigel Monk, New Vision Landscapes, Director.  
Canter 616 City Cab 4x2 
"It's a great size for metro deliveries. We get a three-tonne plus payload on a truck that can be driven on a car licence. Our driver Jason, who has been with us for around 25 years, absolutely loves it!" Kelvin McCormick, McCormick Carrying Ltd, Director.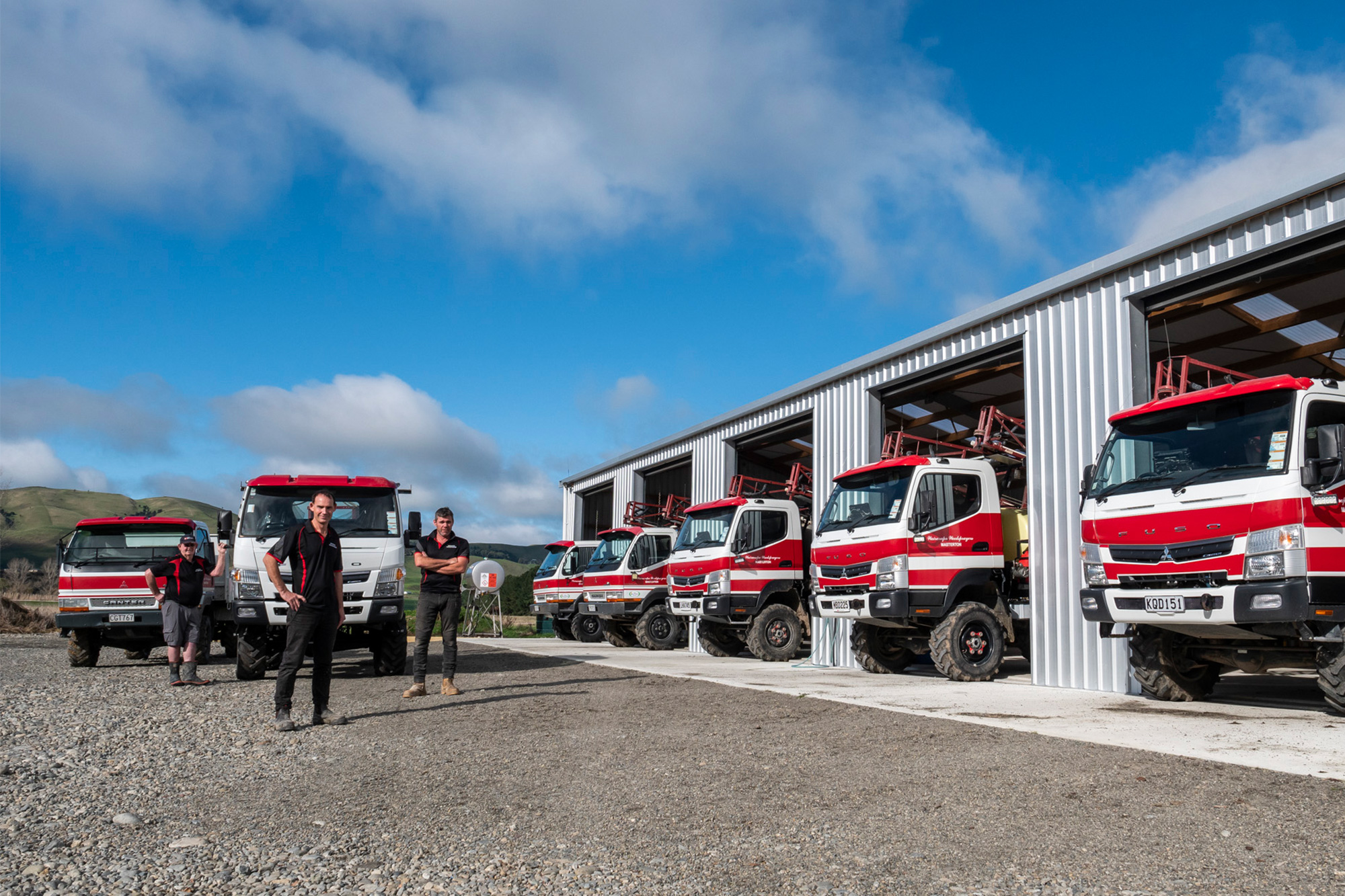 Canter 616 4WD 
"The Wairarapa can get very wet. It tends to be clay country around here, but the Canter is perfect for those conditions; it ticks all our boxes. 
"The short wheelbase is good, especially on hills, and it is very manoeuvrable with a brilliant turning circle and an amazing lock." – Clinton Carroll, Wairarapa Weedsprayers, Director. 
Canter 716 4WD Crew Cab  
"Canter meets all of our requirements as a tow and rescue vehicle. The 4WD capability, with lockable front hubs and rear limited slip diff, will enable our crews to deploy across a range of terrain and conditions on lake edges and rocky shorelines." – Rob McCaw, Coastguard NZ, Head of Operations.  
Canter 816 Tipper 
"It's a good-sized truck – big enough that I can haul a decent load, up to 4.4T – but small enough that I can access residential sites and navigate the narrow, winding Akatawara Road on the way to the Wairarapa. 
"It's perfect for jobs like building driveways or digging swimming pools and service trenches." – Anthony Renshaw, Renshaw Civil Contacting, Founder.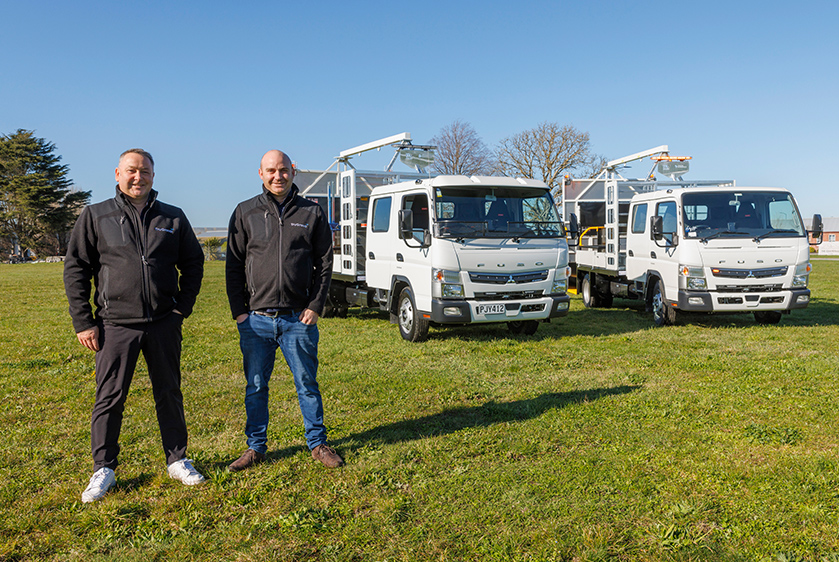 Canter 816 Crew Cab / Canter 918  
"We buy a lot of 816 Crew Cabs and, for our single cab trucks, we usually buy 918s, because they've got a bit more power and you can get a good payload on them. They're super reliable. The variety FUSO offers in the Canter range is outstanding and the availability is good as well." –  Willy Robertson,Tru Group, General Manager.