Feature Article
FUSO future unveiled at Tokyo Motor Show
Mitsubishi Fuso Truck and Bus Corporation (MFTBC) is showcasing five vehicles at the 46th Tokyo Motor Show 2019. Headlining the display is the world premiere of the "Vision F-Cell" — a concept light duty truck powered by hydrogen fuel cells and battery packs — and a next-generation heavy-duty truck featuring automated driving technology.
Vision F-Cell: combing hydrogen and battery power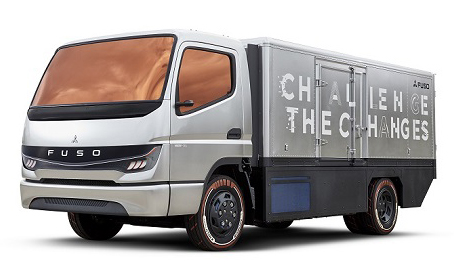 The 7.5T Vision F-Cell is a fully drivable, electric truck concept from FUSO that uses the power of a hydrogen fuel cell to extend vehicle range – up to 300km in this case, with a maximum output of 135kW.
Using this prototype, FUSO is testing the possibilities of hydrogen fuel cell technology for commercial vehicle use.
While some challenges remain for hydrogen fuel cells in the commercial vehicle sector, such as service life and payload capability, Daimler sees clear potential in combining battery-electric and hydrogen-drive technologies.
Daimler has been conducting research and development into hydrogen-powered vehicles for 30 years, clocking up millions of kilometres in a demonstration of this fuel source's real-life potential.
Japan's first heavy-duty truck with Level 2 automated driving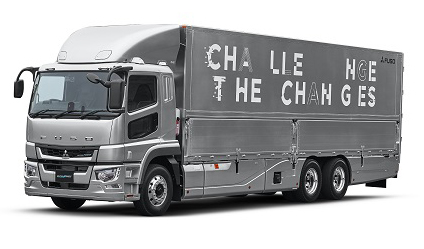 FUSO's heavy truck range continues to go from strength to strength in the field of driver and road-user safety, as demonstrated by this next-generation model – the first Japanese heavy-duty truck to feature Level 2 automated driving function.
Level 2 automation relates to the Society of Automotive Engineers' grading system for this type of driving technology. This means the driver remains in control of the vehicle, with automated assistance in some steering, acceleration and braking situations, such as lane centring and adaptive cruise control.
Rosa safety upgrades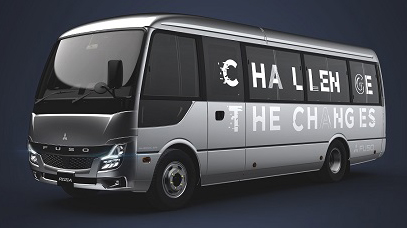 The new model FUSO Rosa was unveiled in Tokyo, featuring safety upgrades that include AEBS (Advanced Emergency Braking System), ESP (Electronic Stability Program), and LDWS (Lane Departure Warning System) as well as Hill Start Assist.
New Rosa also offers a luxury alternative with more luggage and passenger space, providing an attractive option at the higher end of the small-group tourist market.
Japan's first large touring coach with Active Side Guard Assist
The FUSO Aero Queen is the first Japanese coach with Active Side Guard Assist, which uses a radar to detect pedestrians, cyclists or vehicles in driver's left side blind spot. Lamps on the left side of the cockpit and on the instrument cluster will illuminate yellow if anything is detected; if the driver then steers to the left or gives a left-turn signal, the lamps will illuminate red and the seat will vibrate to warn the driver.
The coach also includes safety features such Emergency Driving Stop System (EDSS), which allows passengers to press a button and bring the vehicle to a safe stop in case the driver loses consciousness, and Active Brake Assist 4 (ABA®4), an automatic braking system that can detect pedestrians in the road ahead.
FUSO Aero Queen won an international 2019 Good Design Award – known as a G-Mark – for its safety technology, comfort and overall design.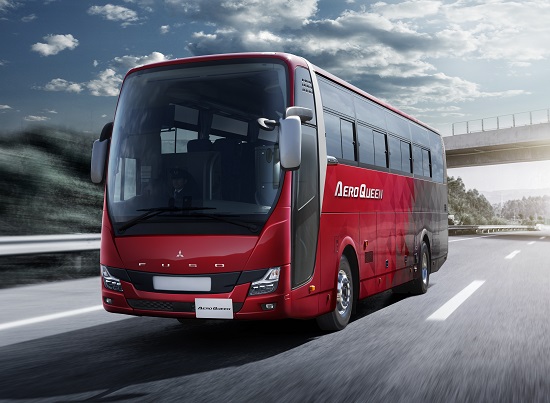 Canter to the rescue!
This is 'ATHENA', a tough and capable rapid response rescue vehicle built on a 4WD FUSO Canter chassis.
Developed in collaboration with Kokushikan University in Tokyo, this truck is a prototype emergency rescue vehicle for deployment in disaster situations – the kind of which Japan is constantly vigilant of; something New Zealanders can relate to.