Feature Article
Growing at a Canter
Tru Group general manager Willy Robertson (pictured above with production manager Mike Smith) is determined to be the biggest player in traffic management truck building in the next five years – and with the right support, he could do it at a Canter. 
When Willy says he's seen it all, he really means it. He founded Tru Group in December 2008, dropping cones off the back of a 1988 flatdeck.
That was right before the global financial crash. It was an inauspicious start, to say the least, but despite the odds, Willy's business is flourishing. Tru Group employs close to 100 people in Hamilton, Christchurch and Blenheim to work across its equipment hire, custom engineering and truck builds, and traffic management solutions divisions. 
"If we're talking trucks, we do lease options, lease-to-own options and hire options. We do custom truck builds and we can offer traffic management solutions or even traffic management training." 
In his years in the game, Willy has innovated to stay ahead. He reckons that nobody else in New Zealand has the same business model. He's a straight talker. He knows what he wants and he expects it delivered on time. In return, he's fiercely loyal. 
No compromise 
"I'm about dealing with the right people, who don't mess me around and give me the right answers," says Willy. "Hamish Stonehouse at CablePrice does that. I know that if I've got a problem, I can call him and he'll sort it. 
"The support is excellent and it's backed up by the product. Anyone can try to sell me a truck, but the aftersales service is brilliant and, because of that, I'm loyal as hell." 
Hamish, as good as he is, isn't the only reason Willy buys FUSO Canters – sometimes up to 100 at a time.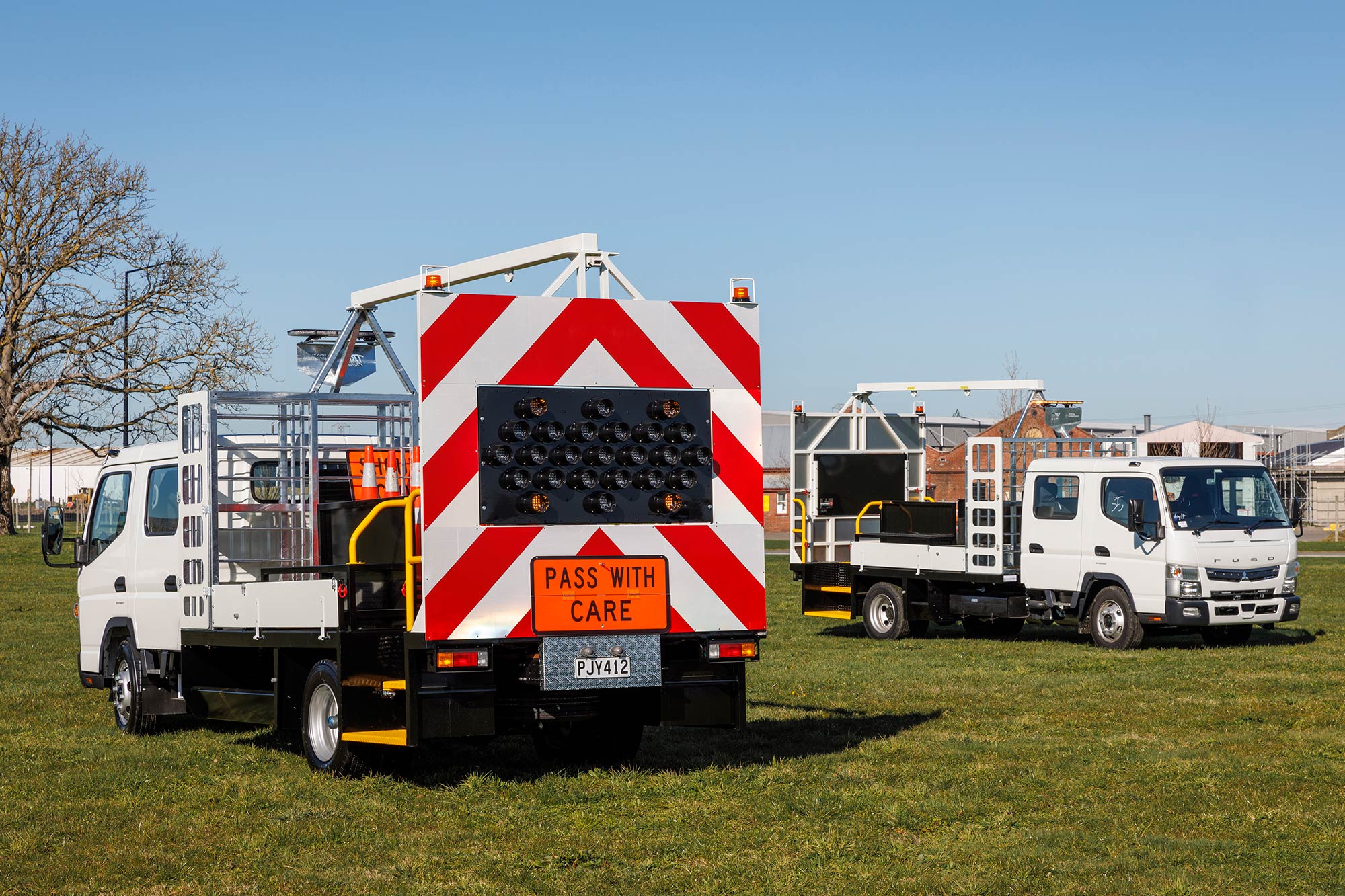 "They're super reliable. I think we've only ever had one serious problem with a Canter out of the hundreds I've bought over the years," he explains.  
"I like the look of them. I like how they drive and I almost always buy automatics, which is a big market for us because a lot of people can't drive manuals." 
Canter's dual wet clutch DUONIC 2.0 automatic transmission is industry leading. Its ratios have been matched to the 4P10 engine's flat torque delivery to ensure smoother driving, significant fuel savings and virtually no wear. 
"We buy a lot of 816 Crew Cabs, which is probably our biggest seller, and for our single cab trucks we usually buy 918s, because they've got a bit more power and you can get a good payload on them," Willy continues.  
"I also like the six-tonne models, which you can operate on a Class 1 licence. The variety FUSO offers in the Canter range is outstanding and the availability is good as well." 
Bespoke builds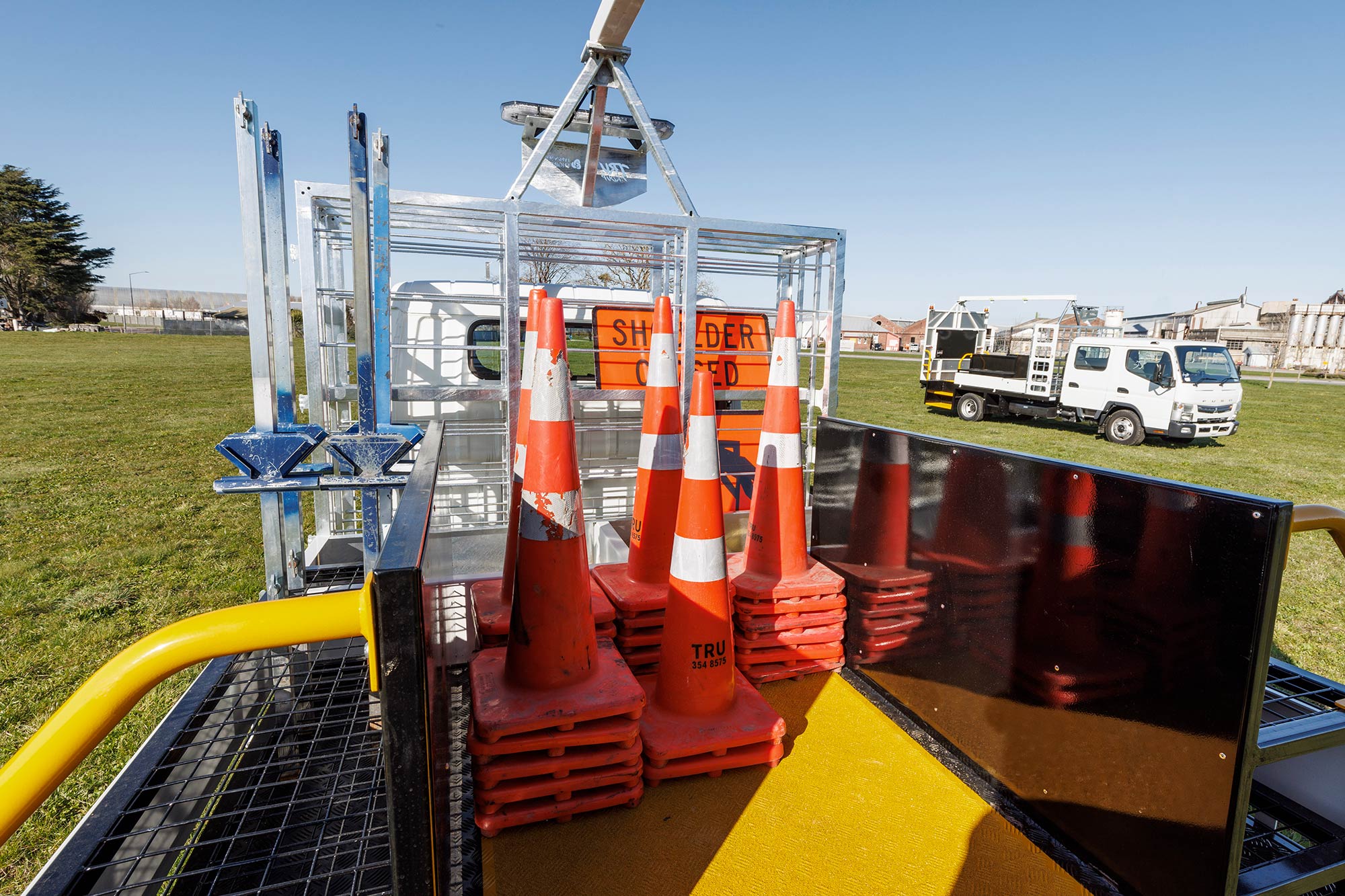 Tru Group designs bespoke builds for clients based on a range of requirements such as what gear they need to carry and the licence class of their drivers. 
"We always start with what gear people want to carry, because with 200 cones which start at 4.3kg each, 40 sandbags at 20kg each, plus 14 stands and bases, the weight adds up quickly. 
"80% of customers at the higher GVM end choose to de-rate the 918, so it can be driven on a Class 1," he says. 
Safety first 
The latest version of the long-running and much-loved FUSO Canter proudly carries the title of New Zealand's safest light-duty truck. 
Like FUSO, safety is something that Willy takes very seriously. 
"We are working hard with WorkSafe to get some practical safety guidelines in place for the industry, because there's not much at the moment." 
Willy has big ambitions for Tru Group. In the next five years, he wants to be building 500 trucks a year and be an industry leader.  
With unstinting support from FUSO Canter and CablePrice, Willy is well-equipped to realise that ambition.