Feature Article
Lock, stock and 510 angry horses
Jason Mackenzie wasn't dead set on a Shogun 510 when he started looking for a new 6x4 tipper to upgrade his fleet, but the managing director of Mackenzie Civil is more than happy he ended up with one – so much so, he's ordered another. 
Needing a new truck to replace an older model and continue fulfilling construction contracts in the Auckland area, the first box Jason wanted ticked wasn't a specific brand – it was power, and plenty of it. 
"We were looking at other brands but FUSO had stock when others didn't; plus, Japanese trucks have an excellent reputation for reliability. The Shogun 510 is the equivalent of everything else we looked at – it's high horsepower, high torque, it was priced right and came with an excellent three-year warranty." 
Driver Charlie Tomkins agrees with his boss' assessment. He's been driving trucks since he was 18 and, while he won't say how long ago that was, he will reveal that it's long enough for him to have worked his way up to become an owner-driver, pack that in and settle into his role as a driver with Mackenzie Civil. 
In all that time, Charlie says he has never experienced anything like the grunt the Shogun 510 offers.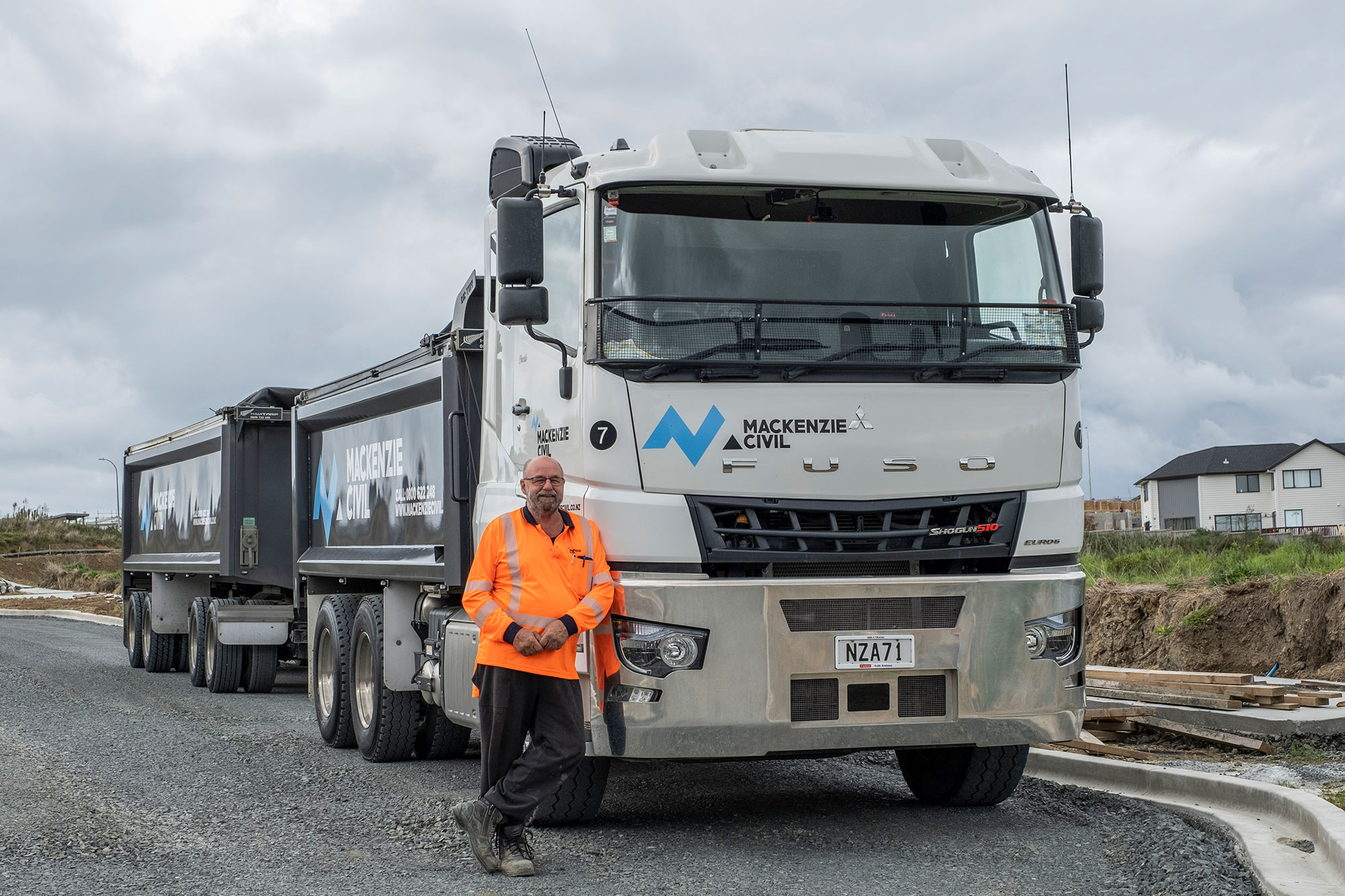 "The torque just grips and hangs on through 1000 and 1100 revs," he says. 
The 510 does so because the power and torque produced by its 13-litre Detroit Diesel-inspired OM471 engine is unlike anything ever seen in a Japanese truck. 
While some trucks flatten off at 1300prm, the 510 keeps pulling. Even fully loaded at 27T, hills that might defeat lesser units put up little fight for the Shogun 510. 
"I've done a couple of runs and it's a very powerful truck," says Jason. "We're much quicker over the hills now compared to lower-powered units. 
"Because of that, we could potentially get three loads a day out of Whangārei, as opposed to our normal two." 
"You can tell FUSO has done some serious work on the auto," says Charlie. "Even coming over the Brynderwyns by Waipu, it performs well. You can come down there in eighth gear and hold it on the Jake brake but in other models I've driven, you wouldn't have the chance to do that." 
It's on those trickier roads that the Shogun's ShiftPilot AMT really shows its class – and the 160,000km of refinement on Kiwi roads pays off. Where the powerful Jake brake assists Charlie on his daily hill treks, Jason is impressed with the benefits it brings to his bottom line.  
"Our biggest wear item on our trucks is the brakes. Carting between Auckland and Whangārei, you've got the Brynderwyns, the Dome Valley and every other hill in between, which all take their toll on the brakes. Having the Jake do a lot of the work means we don't have to spend as much money on maintenance."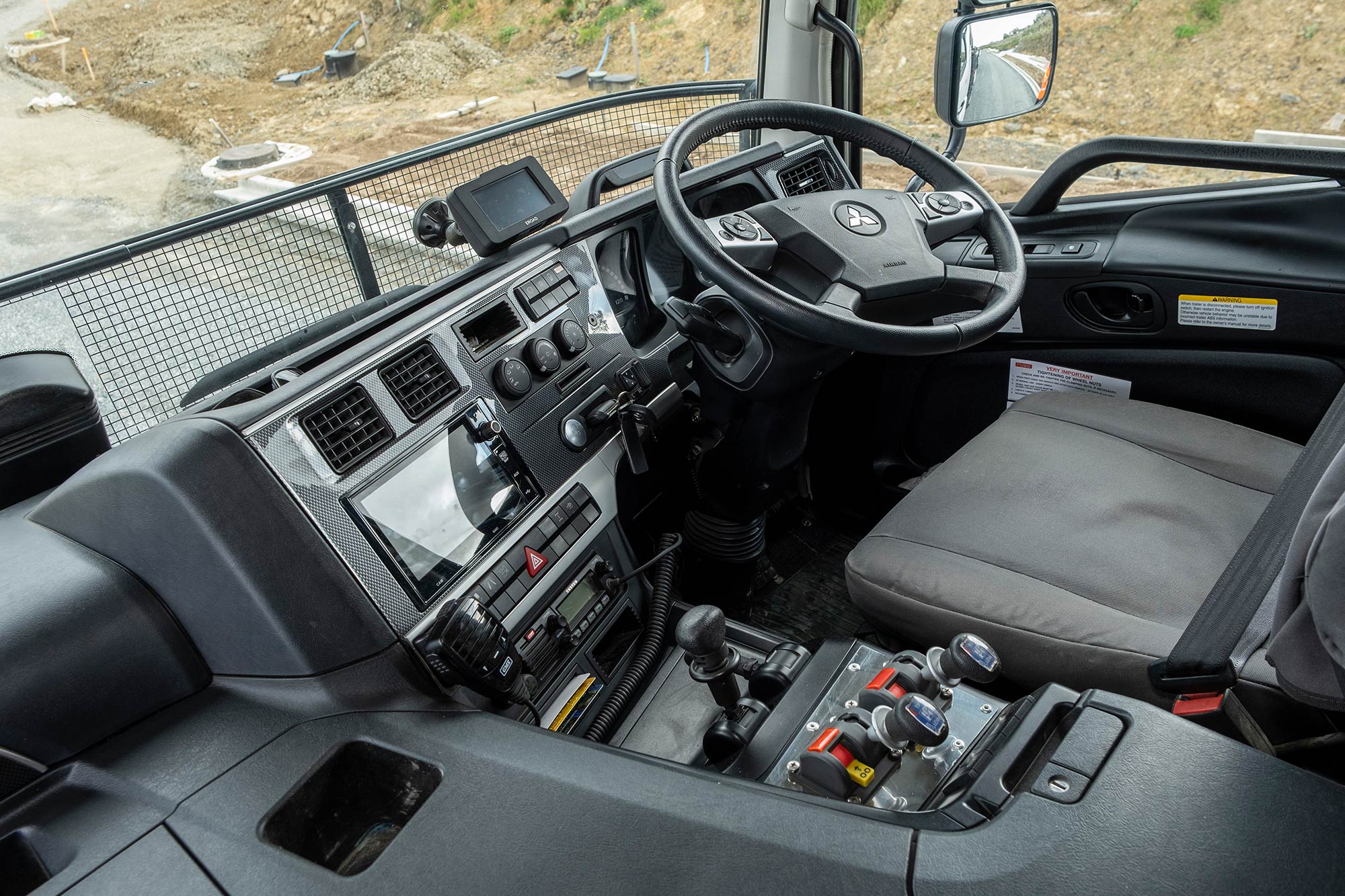 Shogun is easier on drivers, too. They say that with great power comes great responsibility, which is why Shogun is equipped with a suite of advanced safety features to ensure that trips that get done quicker and more efficiently are also completed more safely. 
Both Jason and Charlie are reassured by the suite of advanced safety features on hand – especially over such challenging roads – and impressed with how the airbag suspension provides a smooth, comfortable ride.   
Crucially for Jason, it looks like his new truck is easy on the fuel as well. 
"The Euro 6 engine seems to be very efficient," he says. "We haven't done any serious number crunching yet, but all the signs are that these models are very economical." 
The truck runs fully loaded carrying crushed concrete, rock or gravel, with 11T in the tipper bin and 16T in a four-axle trailer, the way Charlie likes it – for extra traction on his rear axles and "a bit more bite" off-road; "I find that works best for me," he says.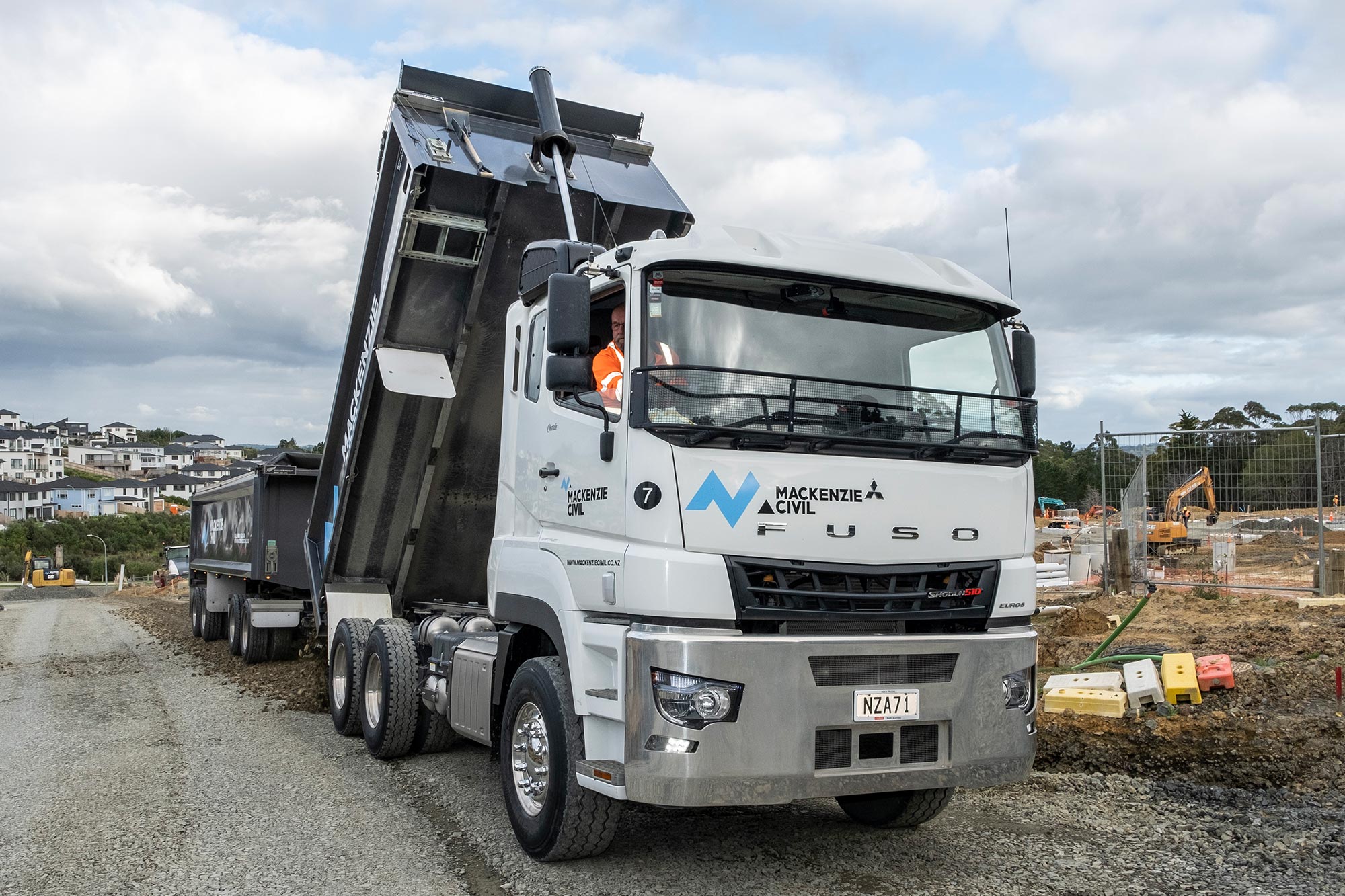 The Shogun will do around 100,000km a year, working across Mackenzie Civil's various projects. The company is a specialist in residential and public and commercial civil engineering and construction, operating a large fleet of specialised civil construction plant and equipment. Trucks play a supporting role in the business' operations and Mackenzie Civil runs the two units and sub-contracts the balance of the work out. 
When Jason wanted to purchase another 510, he says Keith Andrews made it easy. 
"I just gave [salesperson] Mike Orr a call to discuss my options. His professionalism reassured me that I'd get excellent value for money and a good price, while he also handled all the leg work that comes with purchasing a truck." 
With his second Shogun 510 now delivered from Keith Andrews, Jason is going double-barrel for power and all the other benefits the FUSO heavy-duty kingpin offers – efficiency, economy, comfort and safety. And with solid support from a dealer that works hard to make his life easy, Jason can focus on ensuring Mackenzie Civil is 'shaping the future of our city' in line with client expectations.