Feature Article
Shogun first for safety
Shogun's impressive list of safety features includes an Electronic Brake System (EBS) with Electronic Stability Control (ESC) and Active Emergency Braking, which combine with a Lane Departure Warning System and Adaptive Cruise Control to improve handling and prevent or mitigate collisions. Further protection is provided by Active Attention Assist (AAA) – an advanced driver fatigue monitoring system that employs multiple inputs to alert drivers if they show signs of drowsiness.
Built to ECE-R29 European strength standards, the cab features door side impact beams and a front underrun protector beam. Inside, additional passive safety features include a driver airbag and a large 7" touchscreen media unit supplied with a high definition Infrared reversing camera. The media unit also works with Apple CarPlay and Android Auto for hands-free calls and text-to-speech functionality.
An Emergency Stopping Signal (flashing brake lights), speed limiter, Hill Start Assist, ABS, traction control, inter-axle diff lock, trailer brake, brake override system, auto-sensing and levelling XtraVision LED headlights and auto-wipers round out Shogun's standard safety package. 
Active Brake Assist (ABA4)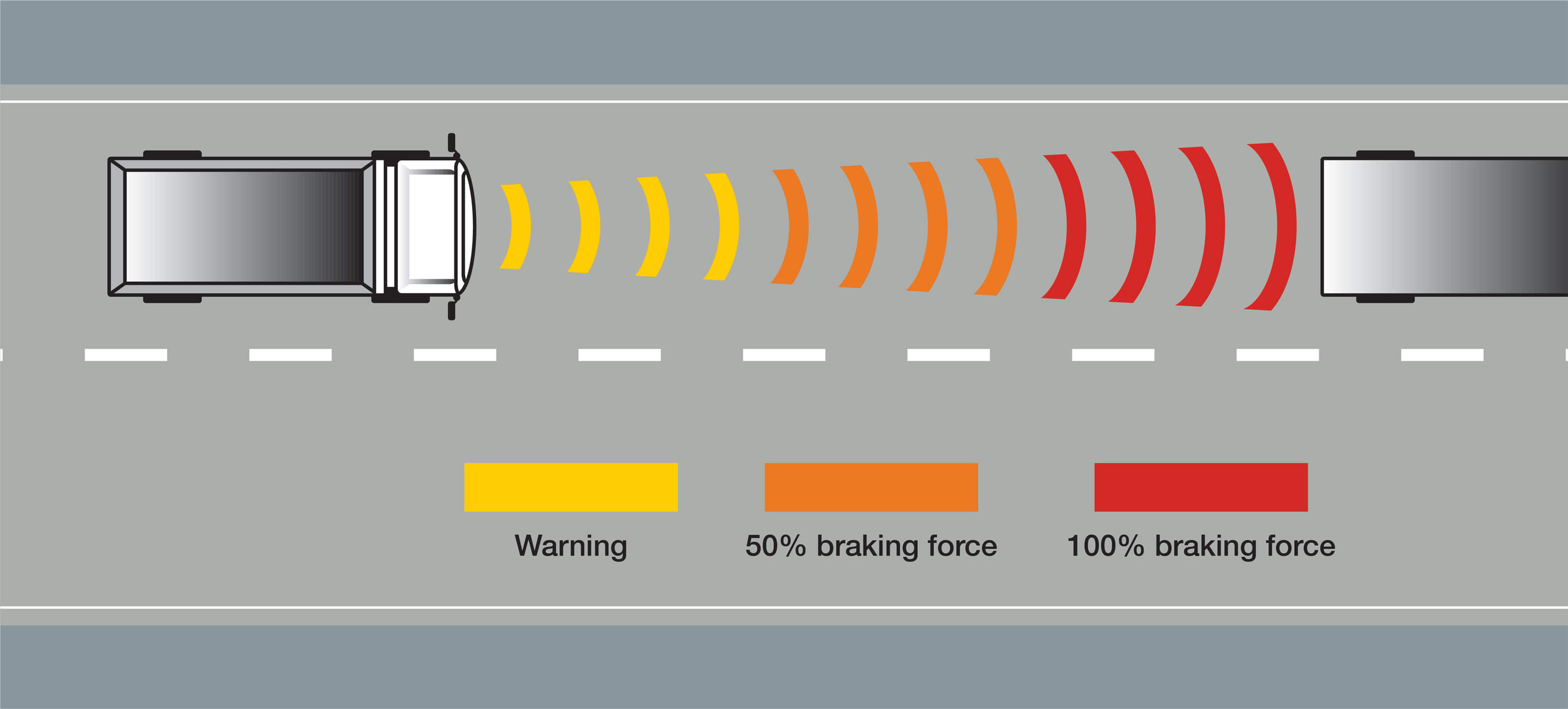 ABA4 helps to avoid or mitigate collisions with pedestrians and other vehicles – at speeds up to 80km/h – by using a radar to monitor the road ahead.
The radar triggers visual and audio warnings followed by partial or full emergency braking, depending on proximity to the obstacle ahead.
Electronic Stability Control (ESC)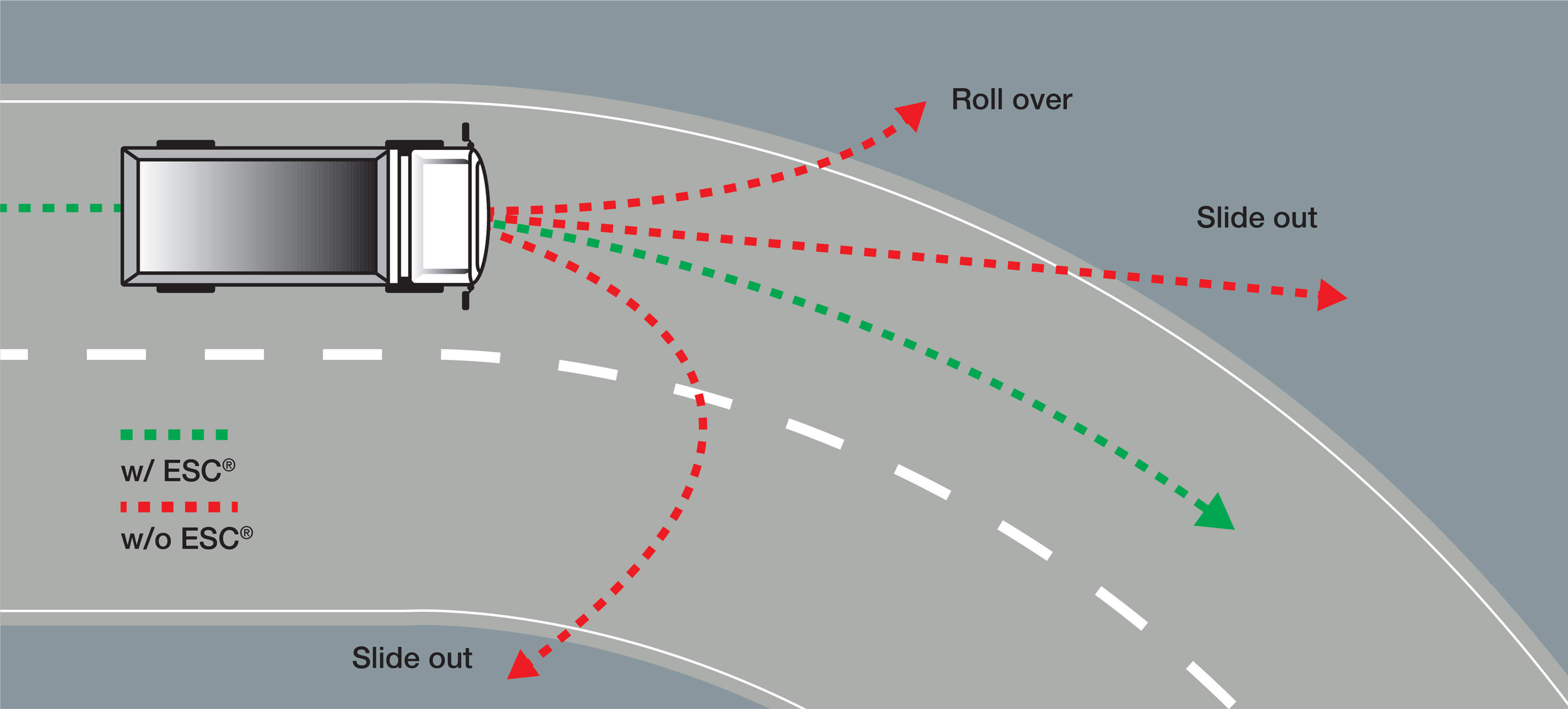 ESC employs a steering sensor and yaw rate sensor to detect loss of control or the onset of rollover. This information is relayed to the ESC controller, which reduces engine torque and applies appropriate brake force to individual wheels to aid steering control and improve stability.
ESC – Directional Control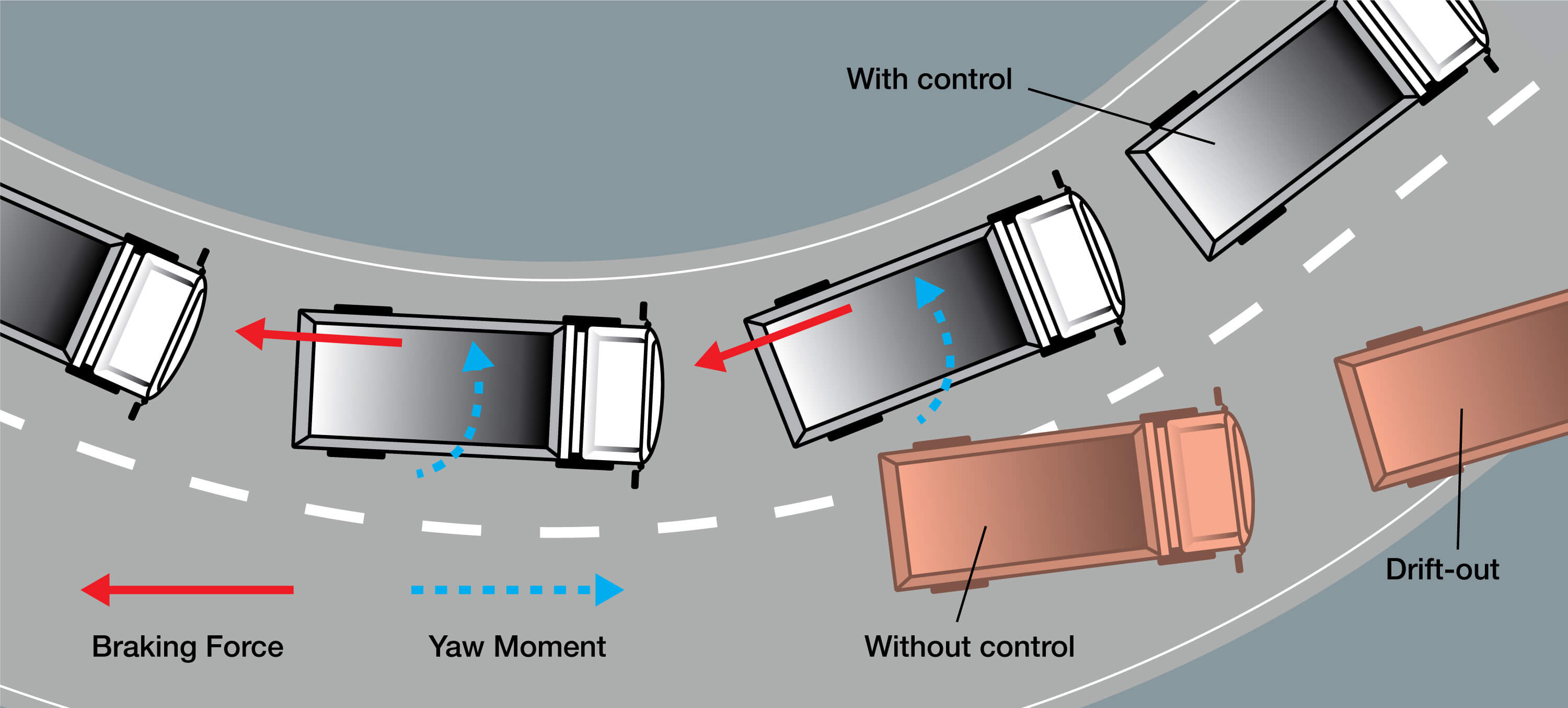 Brake force is applied to the inside rear wheel to prevent drift when cornering on slippery roads.
ESC – Roll-over Protection
Brake force is applied to both outside wheels during cornering to help prevent roll-over.
Lane Departure Warning System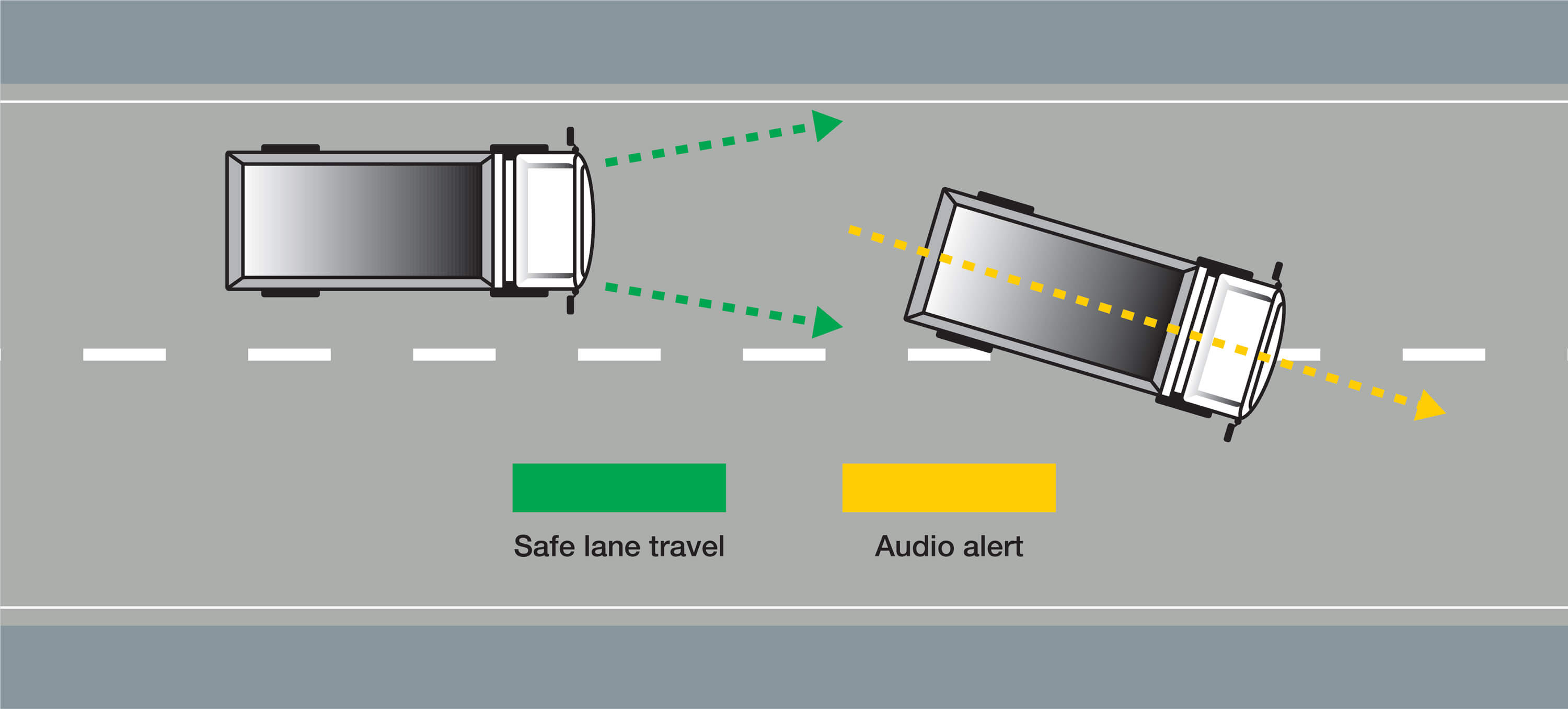 LDWS operates at speeds over 60km/h to reduce the risk of lane departure accidents caused by distraction or fatigue.
A camera behind the windscreen detects lane markings and triggers visual and audio alerts if the vehicle crosses without the indicator deployed or an intended steering wheel movement.
Active Attention Assist (Driver Fatigue Monitoring)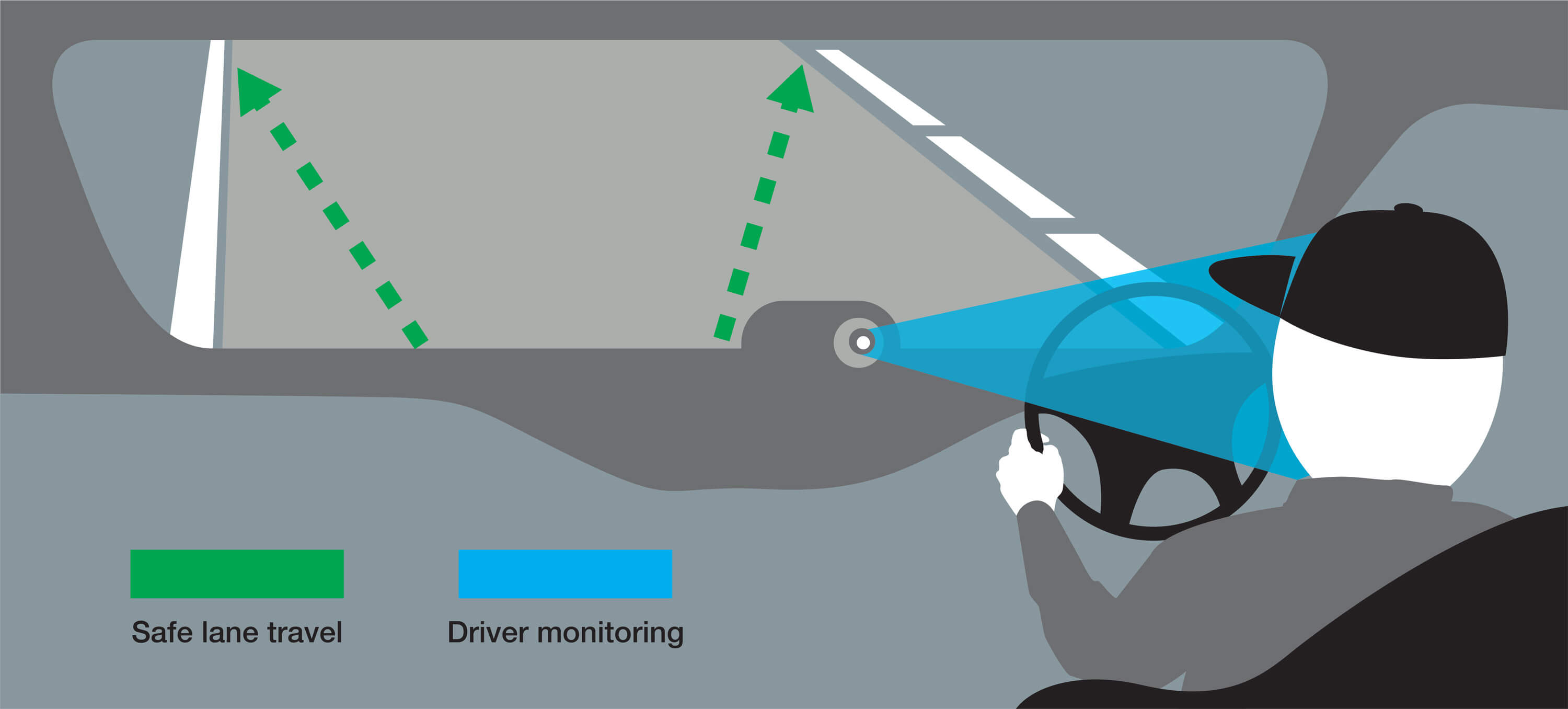 This system employs a range of inputs from monitoring steering behaviour, the truck's path between lane markings and the driver's head position and eye movement to register signs of driver fatigue and issue an alert if these are detected.
Proximity Control Assist (Adaptive Cruise Control)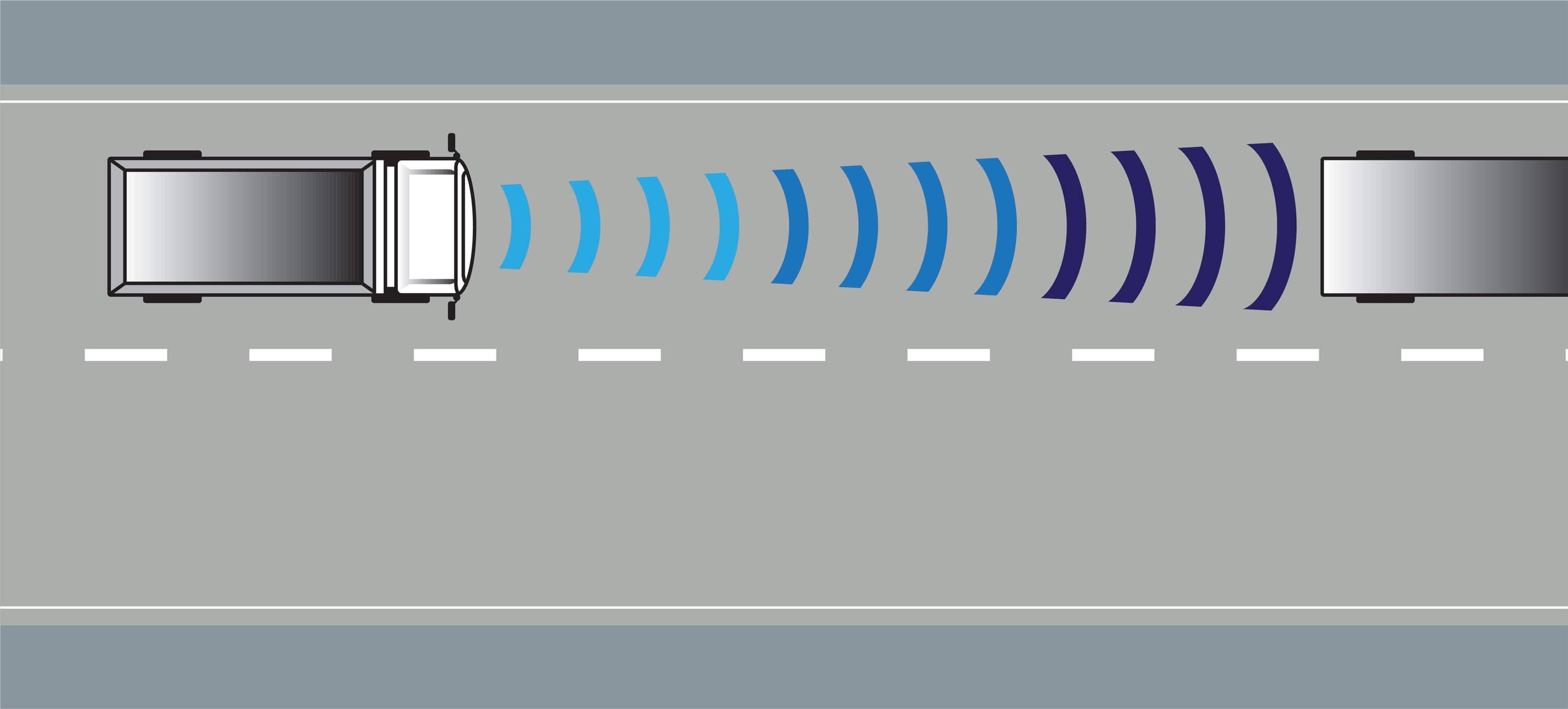 Automatically adapts the truck's speed through accelerator and brake control to maintain safe proximity to the vehicle in front.
The system incorporates a stop-and-go function, which brings the truck to a complete stop if the vehicle in front stops and slowly pulls away when the vehicle in front starts to move ahead. This technology has huge benefits in stop/go traffic and helps reduce driver fatigue.
7" Touchscreen Media Unit with Reversing Camera
This class-leading, new system with steering wheel controls for safe operation, features an on-dash screen, which relays images from the high-definition, infrared reversing camera, and has Apple CarPlay and Android Auto compatibility for hands-free talking text-to-speech functionality. It is also compatible with other approved phone apps such as Google Maps and Spotify. Four additional cameras, reverse sensors and tyre pressure monitoring are optional extras, along with truck specific navigation.