Feature Article
MFTBC accelerates sustainability plan
Mitsubishi Fuso Truck and Bus Corporation (MFTBC) has announced plans to achieve CO2 neutrality at its Japanese production sites by 2025. 
MFTBC has three domestic production sites – Kawasaki, Nakatsu and Toyama (Mitsubishi Fuso Bus Manufacturing Co.) – which manufacture FUSO trucks and buses, as well as industrial engines and other vehicle components. 
The announcement is a revision of MFTBC's original carbon-neutrality ambitions, which set a target of 2039 for C02 neutral production. The accelerated 2025 target matches parent company Daimler AG's 'Green Production Initiative'. 
MFTBC has already reduced carbon emissions at its Kawasaki and Nakatsu production facilities by over 20% compared to 2015, while all three sites use 100% renewable electricity. At Kawasaki, 9,000m2 of solar panels have been installed to complement existing carbon reduction efforts, such as improved energy efficiency and conservation. 
In Europe, MFTBC's wholly owned subsidiary, which produces FUSO's light-duty Canter and eCanter for European markets, achieved carbon-neutral operations in 2022. 
MFTBC aims to transition its full range to carbo neutral by 2039. It has already taken the first step through the introduction of the FUSO eCanter – the world's first series produced light electric truck.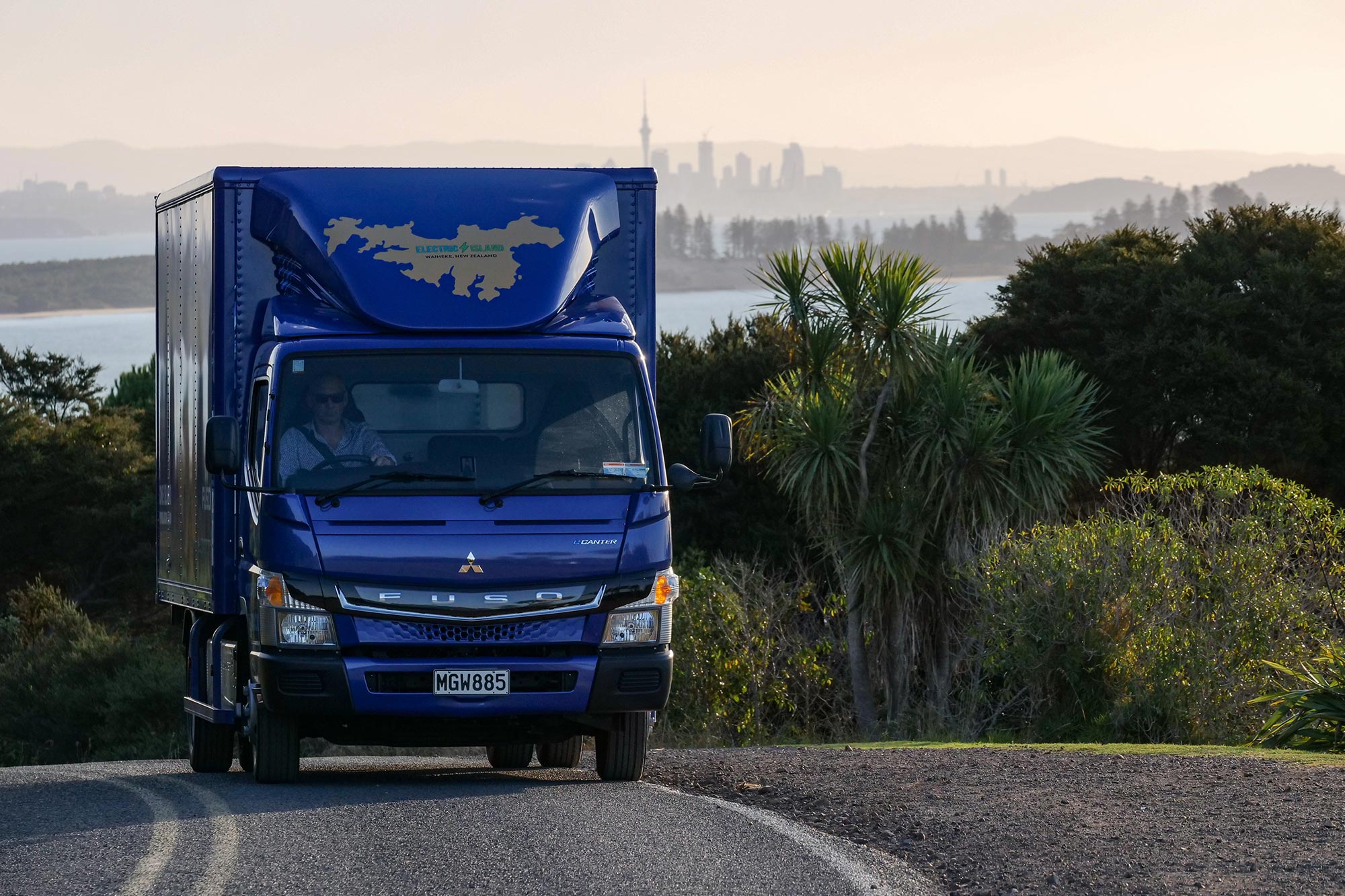 Now at work in various applications across New Zealand, the zero-emission eCanter is already helping transport operators take important steps to electrification of their fleets. 
"We have worked closely with customers, local councils and the Government to get FUSO eCanter into as many working applications as possible," said Fuso New Zealand general manager Kevin Smith. 
"It is proving its worth as a highly adaptable, metro delivery and service vehicle, while reducing harmful emissions, limiting noise pollution and cutting fuel costs. FUSO, as part of the Daimler Truck family, is at the forefront of low-emission commercial vehicle technology, alongside its leading safety and performance attributes among Japanese truck brands." 
To find out more about eCanter click here.