Feature Article
Moving on up
Conroy Removals boss David Conroy has no doubts when it comes to FUSO. He's trusted the brand to deliver for his business since it first landed on Kiwi shores 50 years ago and his trust remains well-placed to the present day. 
In 1972, Conroy Removals founder David Conroy broke into New Zealand's closed transport industry with an eye for opportunity and some big ideas. 
"I was driving trucks for someone else and I wanted to go out on my own," he says. "The only way into the industry back then was to buy a company with a transport service licence, which was controlled rigidly by the Government." 
So, David bought Napier-based Bill Griffin Removals and Bill's old Ford D Series. 
"It was a pretty ring-fenced environment. Existing companies didn't want new players entering the game, as they'd often challenge the status quo. They were right to worry, because that's basically what happened with us. We've always been keen to innovate!" 
One of the ways in which David innovated was to shift furniture in containers. He later pioneered the use of B-trains to move greater volumes more efficiently in competition with the railway.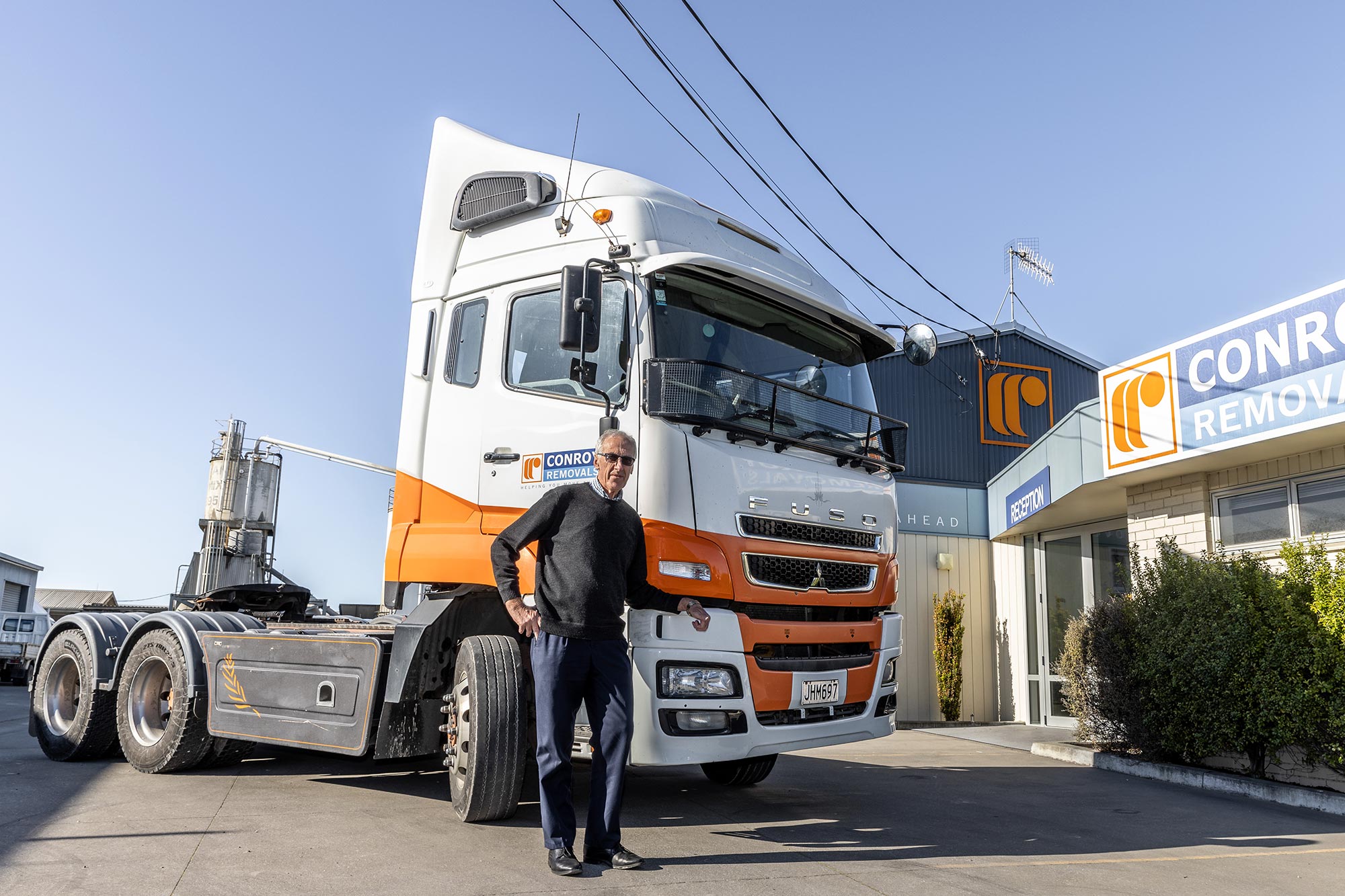 "We used rail to begin with, but it was struggling to meet our demand and I could see that trucks with B-trains would be a way to solve the problem. We were the first in our industry to get one on the road." 
The old Ford worked well-enough in the early days that David bought a new model to meet growing customer demand – and then word of a brand-new Japanese brand got around. 
The first FUSO trucks hit New Zealand shores for testing in 1971 and by 1972 became available on the market. 
"My first FUSO was an FK," says David. "Soon after I was looking for a tractor unit for linehaul work. 
"At that stage in New Zealand, there wasn't a lot of choice for 4x2 tractor units, but FUSO came out with a hiss and a roar and they were really popular." 
David snapped up an FP V8 4x2 tractor unit from Bernie Steiner at Townsend Motors. 
"They felt a lot more modern and powerful than the Fords and Dodges. In fact, I think Ford stopped selling trucks in New Zealand soon after that. 
"The performance of the FUSOs was good and they proved to be very reliable over time, so we stuck with them." 
Back then, the entire weight of the truck came in at 20T but business was thriving.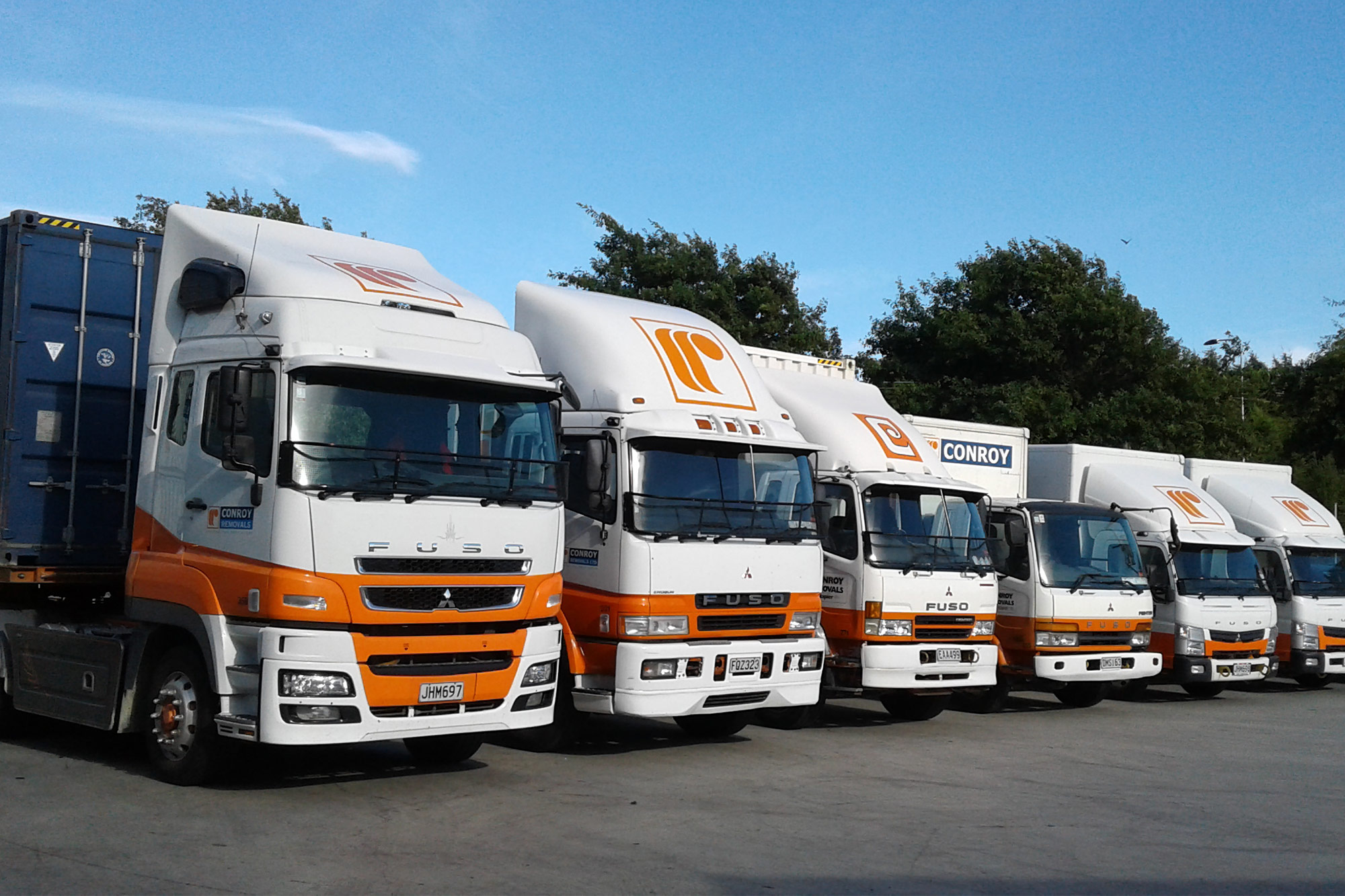 "Even though 20T doesn't sound like it a lot, it enabled us to do bigger trailers and loads, so it helped us grow our business to include a lot more commercial work that had traditionally been done by rail." 
Just as in Conroy's business, innovation and growth are hallmarks of the FUSO range. It recently became the first Japanese truck brand in New Zealand to provide advanced safety features as standard across light-, medium- and heavy-duty . 
David says the range of models in the FUSO family suits a business like Conroy Removals, which isn't just focused on hauling heavy loads. 
"We still do a lot of around town removals or single home jobs, which smaller trucks like Canter are perfect for. We also have some Fighters for when we don't require the muscle or payload of bigger trucks like Shogun." 
"We've stayed with FUSO the whole time, because they're good-value, reliable trucks and we've always enjoyed good relationships with sales agents. We started with Bernie and now we've got a very good relationship with Keith Andrews."  
Conroy Removals has seven locations in New Zealand as well as an Australian arm for people moving across the ditch. David has seen a lot change during his leadership of the company – including the variety and technology of FUSO trucks – but some things, he says, like FUSO's reliability, quality and affordability, have stayed the same. 
Read about Conroy Removals' new Shogun here! 
Explore the FUSO range.