Feature Article
Ready to go with Enduro
John founded Johaly Partnership Ltd back in 2003, after trying his hand in various industries, and signed up with Mainfreight in what he saw as "a good business opportunity". He was right about that and he's been proved right to back 28-year-old Devyn Pekamu in his first driving job – in a brand-new medium-duty FUSO.
"Devyn was a storeman at the Mainfreight depot in Palmerston North, where I pick up from," explains John. "I'd heard he was keen to become a driver, and I knew first-hand that he had a good attitude and work ethic, so I decided to offer him the opportunity to join me and get his Class 2 licence."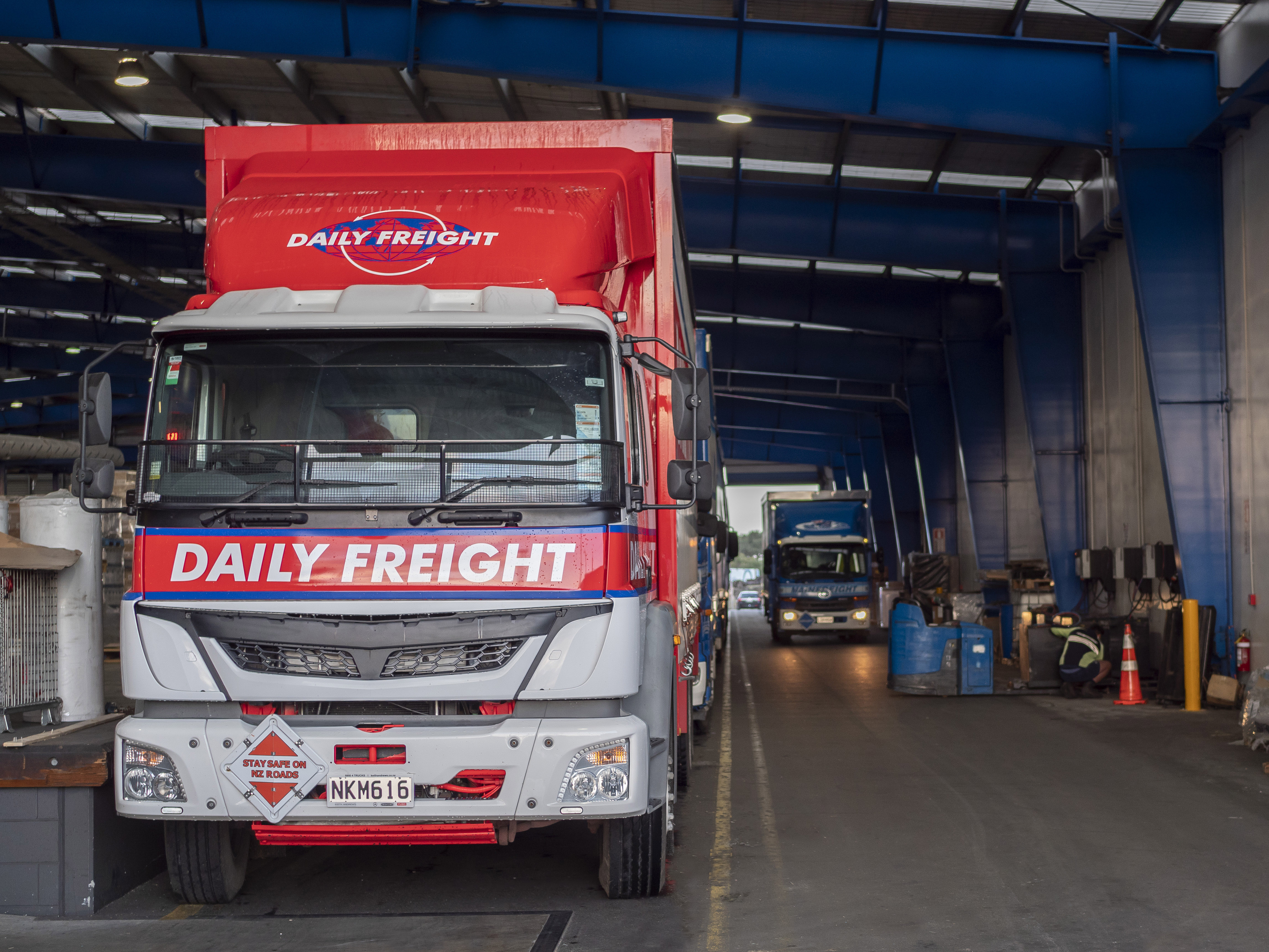 With many transport operators crying out for trained drivers, John's alternative approach is benefitting him and, in the long term, the industry.
"I think it's important to encourage new people into the industry and I was only too happy to give Devyn a chance. I'm lucky to have him – he's keen to learn, our customers like him and he's always willing to help."
For Devyn, who wears a big smile on his face and his shirt with pride, it was exactly the offer he was looking for.
"John approached me and said he was looking for another driver. I figured this might be my opportunity to get into the game, so we had a conversation, he sat me through my licence, and now here we are!"
John's need for Devyn sprang from a change to his delivery area four years ago, which led to an increase in freight and customers – too much for one person and one truck to handle.
John takes pride in his gear, so his brand-new driver was put in a brand-new truck – decked out in Mainfreight subsidiary Daily Freight's red, white and blue colours.
There was never any question of buying used, which might have been easier in terms of having something ready to go, body and all. Luckily, Keith Andrews Palmerston North had a well-priced solution – a ready-built 6x2 curtainsider from the FUSO Enduro range. 
"The Enduro was available without me having to wait up to six months for the bodybuilders, which suited us down to the ground," says John. "We also needed a rugged vehicle with enough power to handle steep rural roads and farm tracks, while carrying a 7T payload. The Enduro delivers on all those fronts."
The 18T curtainsider (derated from 25T) has more than enough power for the job at 285hp and a diff lock for improved traction off-road. Devyn, who travels up to 400km a day as far as Raetihi (near Mt Ruapehu) and back, says it's "a dream" to drive. 
"It's really nice to be in a new truck," says Devyn. "The cab's spacious, the seat is comfy and it's a real easy truck to drive – it's a dream!
"I do about 30 drops a day. You get some really tight spaces on some deliveries, but the Enduro is awesome to manoeuvre and I can fit in most places. It handles well – better than the truck I learned in – and has been really reliable; we've had no problems at all."
While the job sometimes has its challenges, Devyn overcomes them with the help of a good tune on the cab's radio system.
"I love putting on a good sing-along tune; I like seeing people drive past with a smile on their face when they see you singing!"
Devyn and the Enduro are hitting all the right notes for John, as is the service he received from Keith Andrews.
"They were great to deal with," says John. "The FUSO warranty was also important. It gave me a lot of confidence as you know the brand stands behind its product."
With confidence in his purchase and well-placed faith in Devyn, John has successfully grown his business and kept his customers happy. All in all, a great result.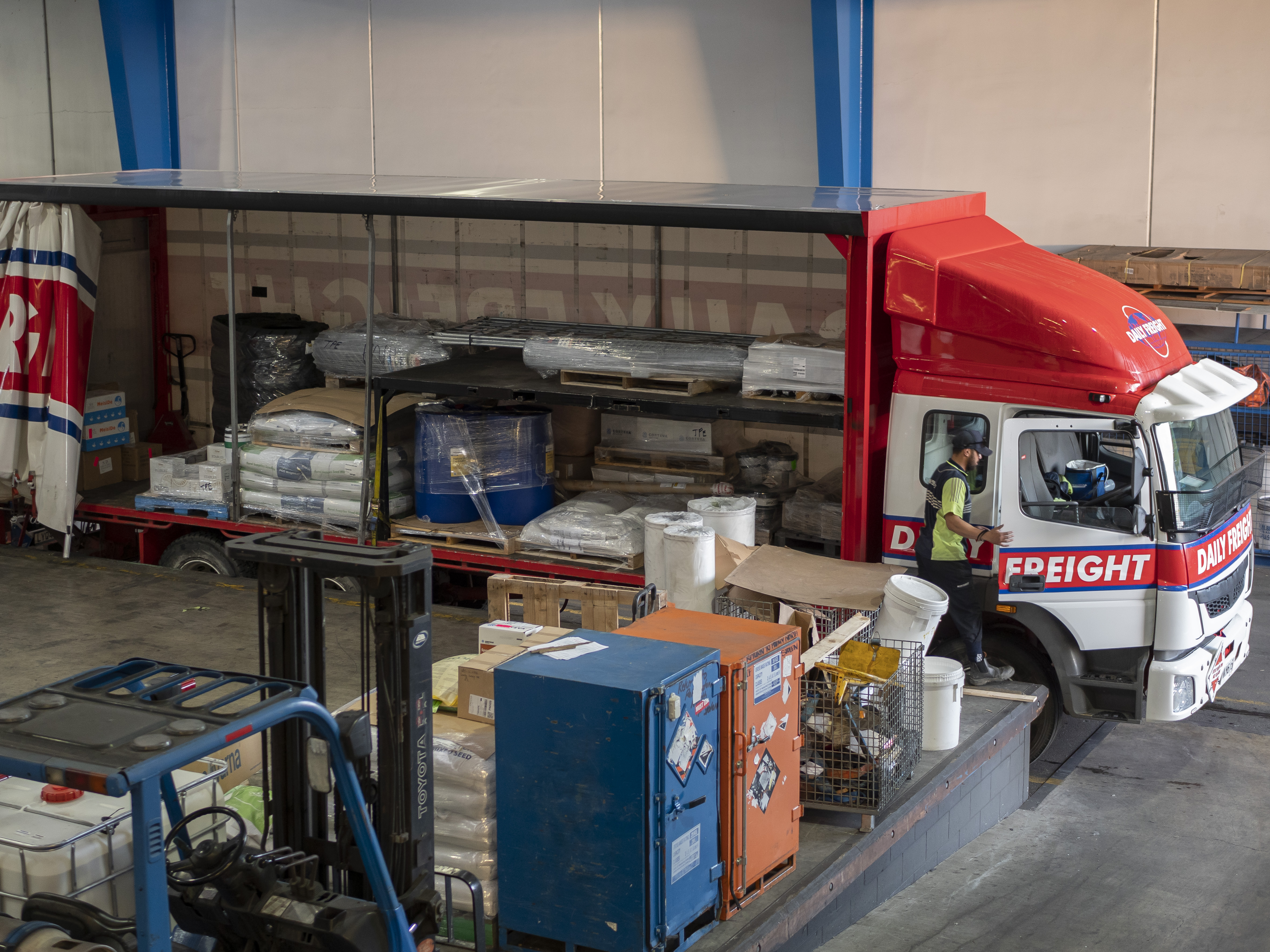 "Working for John is probably the best decision I've made in my life," says Devyn. "He went out on a limb for me, so all you have to do is show respect and appreciation for him and his gear, because he's put a lot of money into it. I'm working with a good bloke, driving a good truck. Honestly, I love it ay!"
Go FUSO for medium-duty curtainsider trucks
Get in touch with your local FUSO dealer to find the correct medium-duty curtainsider truck for your business. Contact us today!