With broad power and torque delivery from the Euro 6 OM470 engine, superior cab comfort and class-leading safety, the highly efficient FUSO Shogun 8x4 has some impressive stats.

Its six-rod, long-taper, rear-leaf suspension provides excellent off-road traction, while intelligent ShiftPilot gear mapping, calibrated for NZ conditions, allows even the trickiest terrain to be handled with ease. A Hi Top air suspension option further smoothes the ride.

Whether you're travelling from the forest to the mill, or from Kaitaia to Bluff, our 8x4 heavy duty trucks deliver with comfort and economy.

View models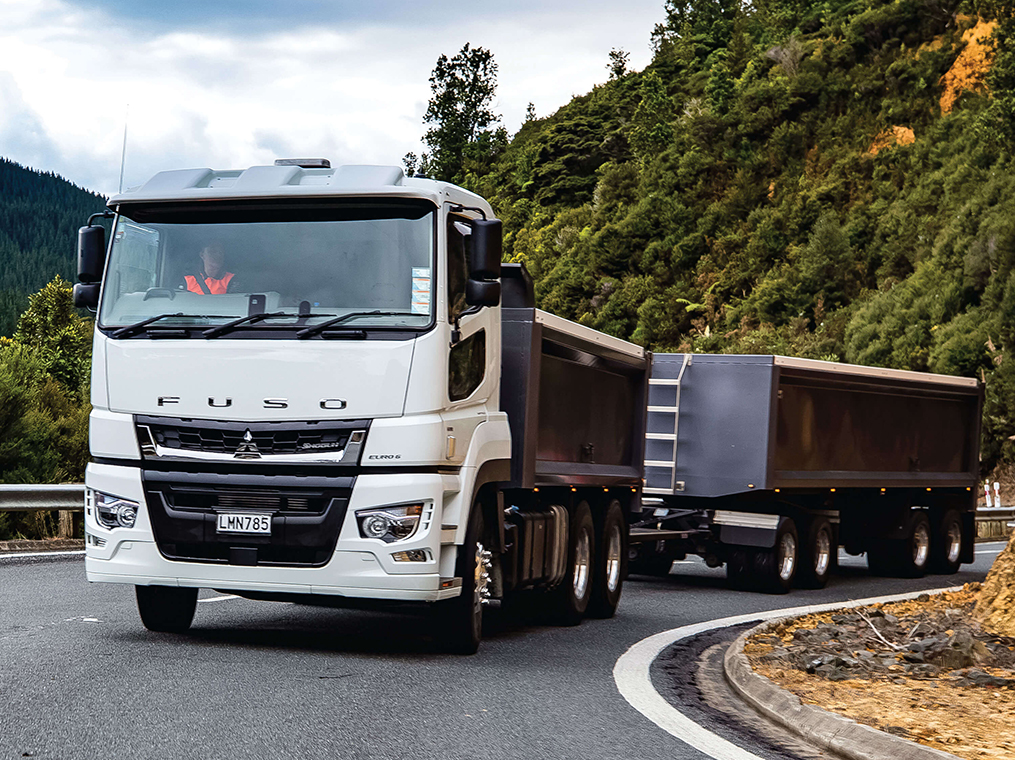 CLASS-LEADING FEATURES
Highly efficient Euro 6 powertrain.
5yr / 500,000km warranty*
Alcoa alloy wheels on every model.
Apple CarPlay and Android Auto compatibility.
Integrated driver fatigue monitoring.
* When serviced at an authorised FUSO dealer
at recommended intervals.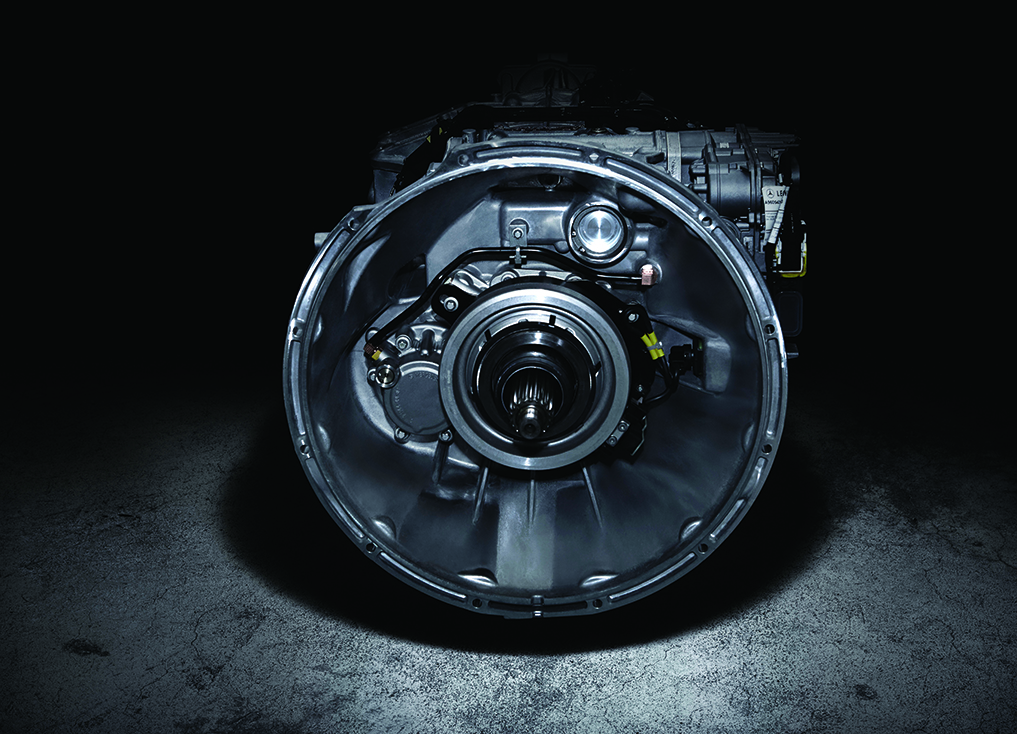 ECONOMY & EFFICIENCY
Detroit Diesel inspired OM470 engine.
Smooth ShiftPilot transmission calibrated for NZ.
Fast 0.6-second shift speeds.
Up to 20% reduction in fuel use over HD.*
Lower running costs.
* Achieved in NZ testing over 150,000km.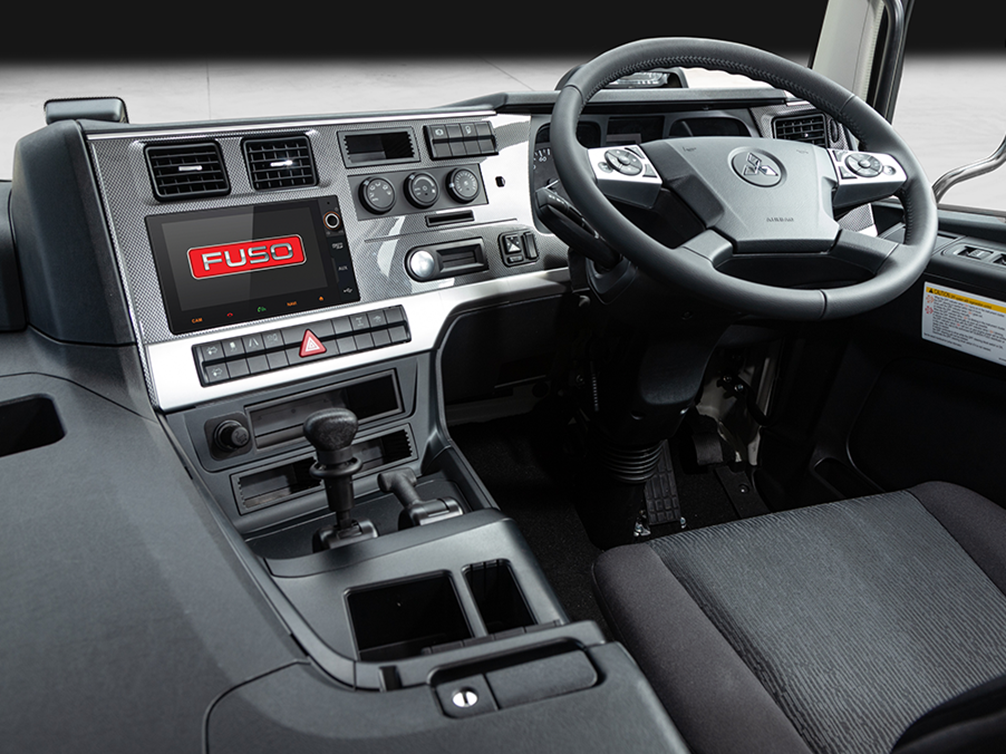 SUPERIOR COMFORT
Premium 'Silent Cab' design.
Air suspended, multi-adjustable driver's seat.
Steering column-mounted transmission selector.
Driver assist technology.
Steering wheel operated safety systems.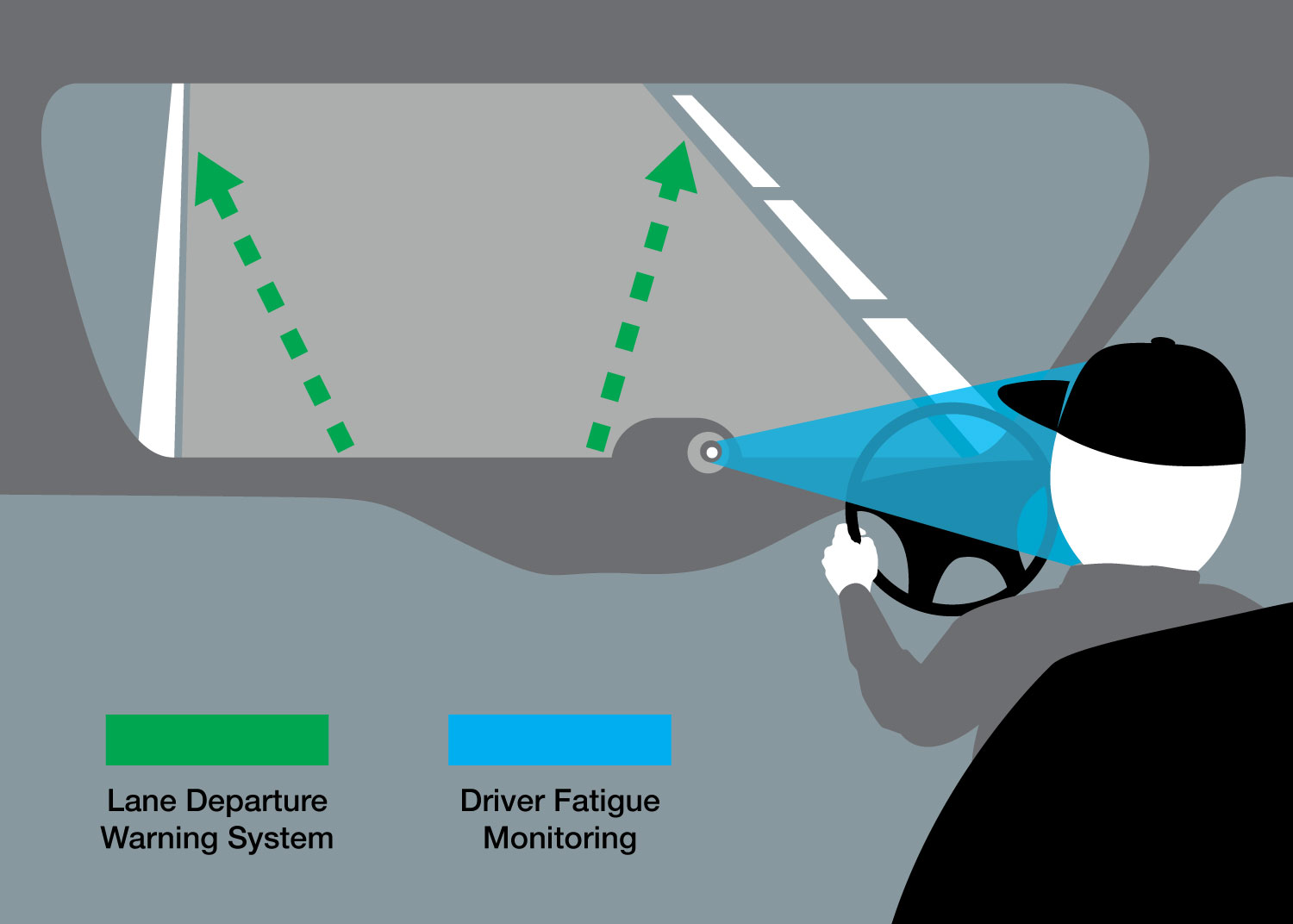 ADVANCED SAFETY
Lane Departure Warning System.
Jake brake provides up to 460ps stopping power.
Adaptive Cruise Control.
7" touchscreen media unit with reversing camera.
Electronic Brake System (ABA4, ESC, ABS).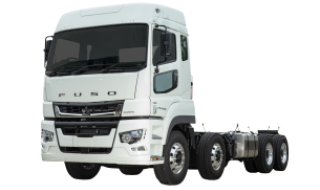 Euro 6 powertrain
Jake brake
Inter-axle diff lock
Active Emergency Braking 
Electronic Stability Control
Driver Fatigue Monitoring
Touchscreen Media Unit
Alcoa alloys
'Silent Cabin' 
Low-entry cab
5yr / 500,000km warranty (T&Cs apply)
GVM/GCM


30,800kg/53,000kg

Power/Torque


400ps/2,011Nm

Transmission


AMT

Wheelbase


5,870mm
View Specifications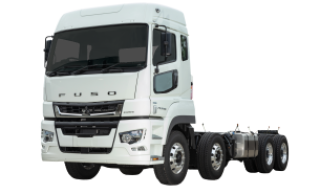 Euro 6 powertrain
Jake brake
Inter-axle diff lock
Active Emergency Braking 
Electronic Stability Control
Driver Fatigue Monitoring
Touchscreen Media Unit
Alcoa alloys
'Silent Cabin'
5yr / 500,000km warranty (T&Cs apply)
GVM/GCM


30,800kg/55,000kg

Power/Torque


460ps/2,213Nm

Transmission


ShiftPilot

Wheelbase


5,870mm
View Specifications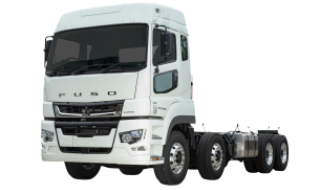 Euro 6 powertrain
Jake brake
Inter-axle diff lock
Active Emergency Braking 
Electronic Stability Control
Driver Fatigue Monitoring
Touchscreen Media Unit
Alcoa alloys
'Silent Cabin'
Carpet and curtains
5yr / 500,000km warranty (T&Cs apply)
GVM/GCM


30,800kg/55,000kg

Power/Torque


460ps/2,213Nm

Transmission


ShiftPilot

Wheelbase


5,870mm
View Specifications