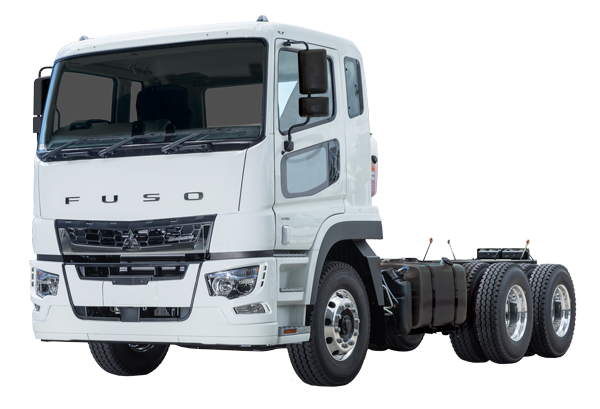 The new 6x2 model is one of the latest additions to the Shogun range – one of three fitted with a highly fuel-efficient, low-emission 8-litre 360hp engine.

Built to comply with JP17 (Euro 6 equivalent) emission standards, the OM936 T1 engine has a high output to displacement ratio, providing efficient, effective power delivery and exceptional fuel economy, resulting in a low carbon footprint.

This 6x2 metro freight specialist also features an ultra-smooth eight-bag rear air suspension and comes equipped with ride height control, which can be operated in the cab or remotely for added convenience at different loading docks.
View models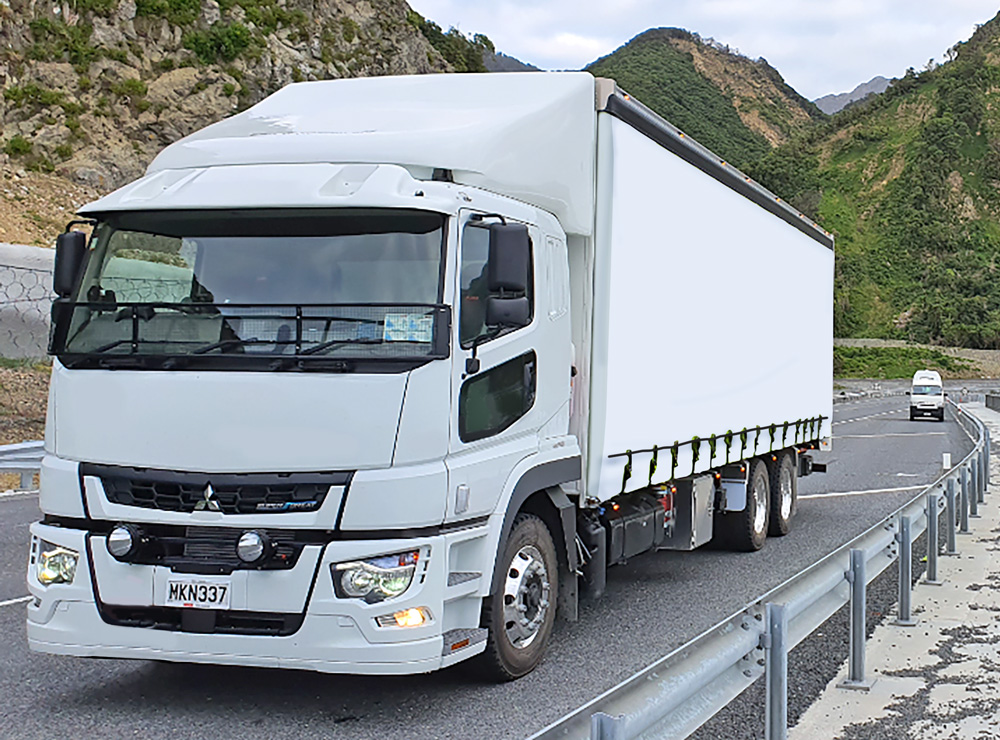 CLASS-LEADING FEATURES
NEW fuel-efficient Detroit Diesel-inspired 360hp 8-litre engine.
5yr / 500,000km warranty*
Alcoa alloy wheels.
Apple CarPlay and Android Auto compatibility.
Integrated driver fatigue monitoring.
* When serviced at an authorised FUSO dealer at recommended intervals.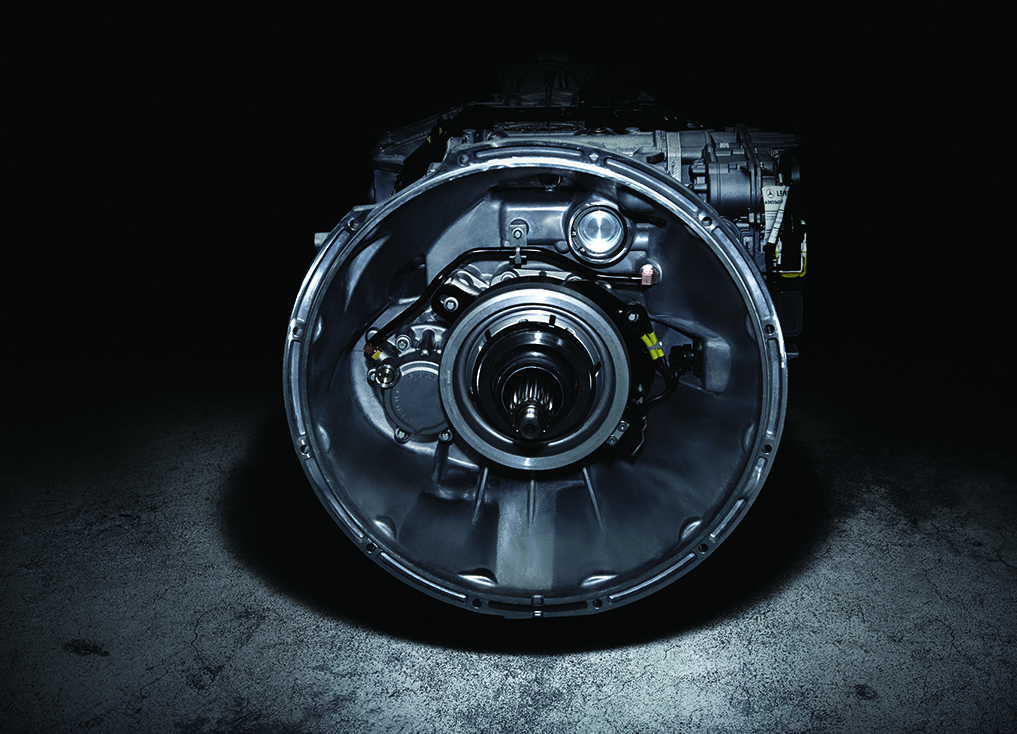 ECONOMY & EFFICIENCY
JP17 (Euro 6 equivalent) OM936 8-litre engine.
Smooth ShiftPilot transmission calibrated for NZ.
Fast 0.6-second shift speeds.
Lower running costs.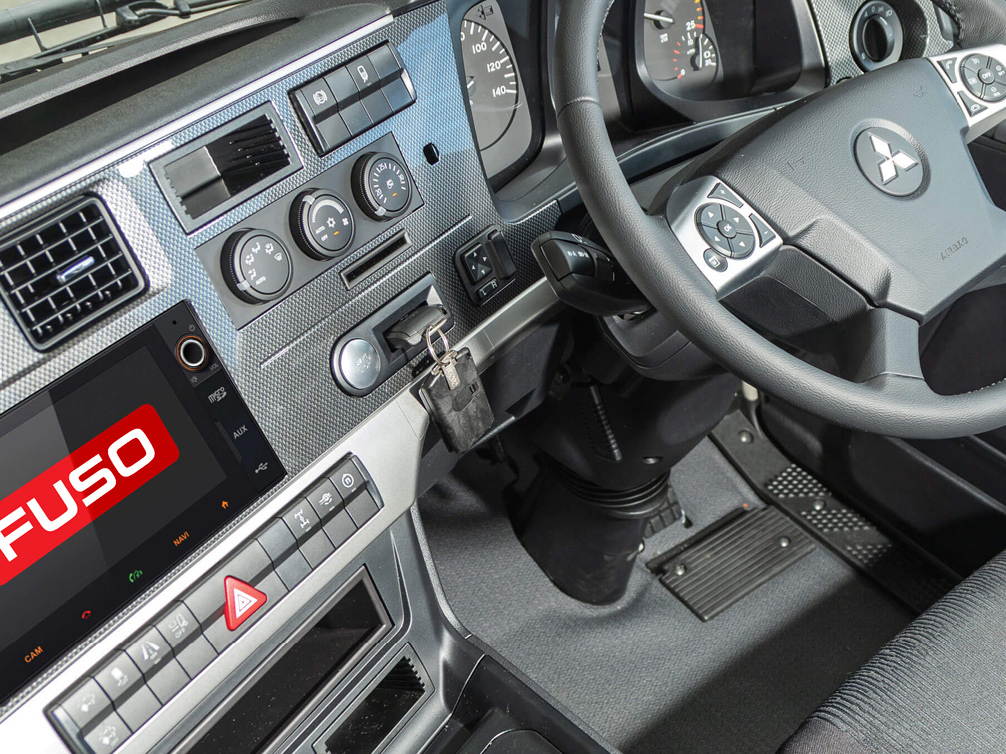 SUPERIOR COMFORT
Premium 'Silent Cab' design.
Air-suspended, multi-adjustable driver's seat.
Steering column-mounted transmission selector.
Driver assist technology.
Steering wheel operated safety systems.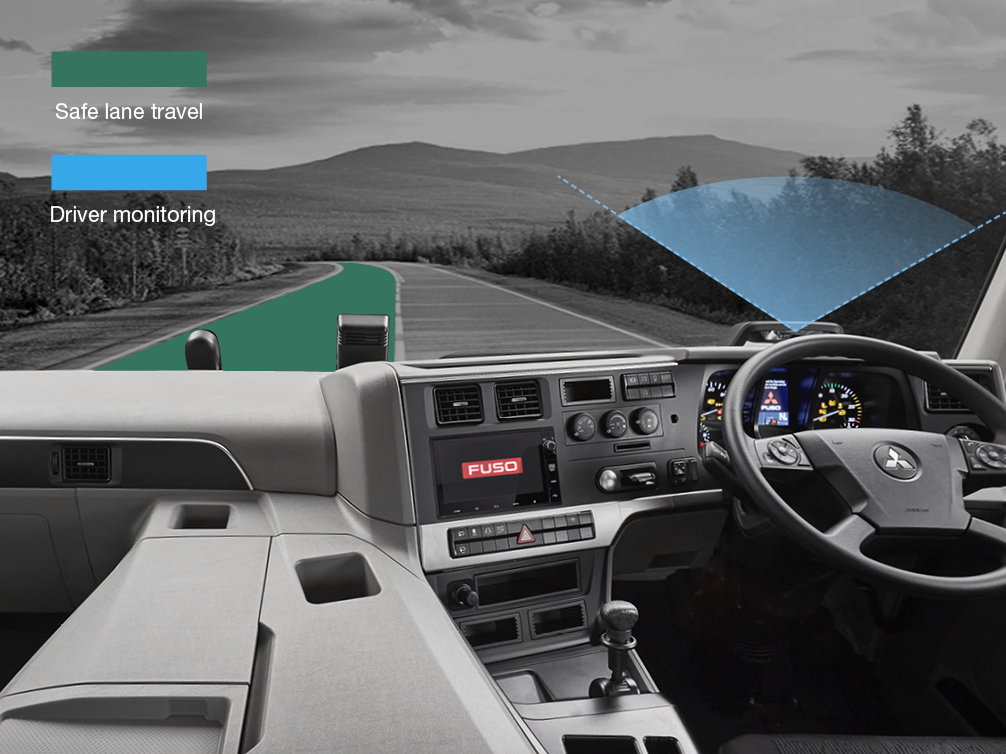 ADVANCED SAFETY
Active Emergency Braking.
Driver Fatigue Monitoring.
Lane Departure Warning System.
Jake brake provides up to 354ps stopping power.
Adaptive Cruise Control.
7" touchscreen media unit with reversing camera.
Electronic Brake System (ABA4, ESC, ABS).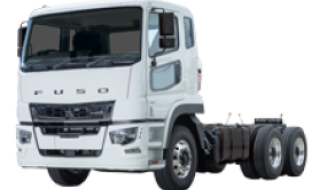 NEW JP17 (Euro 6 equivalent) 8L engine.
NEW eight-bag rear air suspension.
Jake brake.
Active Emergency Braking. 
Electronic Stability Control.
Driver Fatigue Monitoring.
Touchscreen Media Unit.
Alcoa alloys.
Low-entry cab.
5yr / 500,000km warranty (T&Cs apply).
GVM/GCM


25,000kg / N/A

Power/Torque


354ps / 1,400Nm

Transmission


12-spd ShiftPilot AMT

Wheelbase


6,545mm
View Specifications
If you're after a 6x2 freight truck, look no further than the FUSO FU range. Contact your nearest FUSO dealer to discuss your options today!