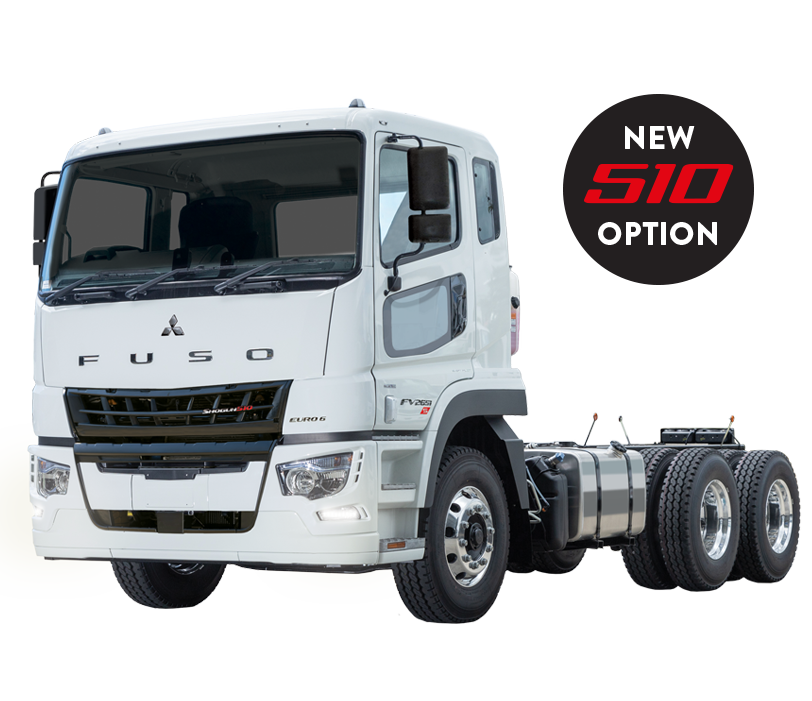 With broad power and torque delivery, superior cab comfort and class-leading safety, Shogun 6x4 is built for heavy-duty applications on and off-road.

The new 510hp 2500Nm model (FV2651) is the most powerful Japanese truck on the road.

We have also recently introduced a new highly fuel-efficient 360hp 8-litre engine model, which meets JP17 (Euro 6 equivalent) standards. This model (FV2536) also has eight-bag rear air suspension.

All units feature an inter-axle diff lock and the new 510 models have a limited slip diff on both drive axles for greater off-road traction and control. Rock Free Mode provides added assistance when navigating wet, muddy terrain. Intelligent ShiftPilot gear mapping, calibrated for NZ conditions, enables even the trickiest terrain to be handled with ease.

Popular within the civil construction industry as tipper-trailer units, as well as for line-haul work, these heavy-duty FUSO trucks are as at home in the quarry as they are on the highway.

View models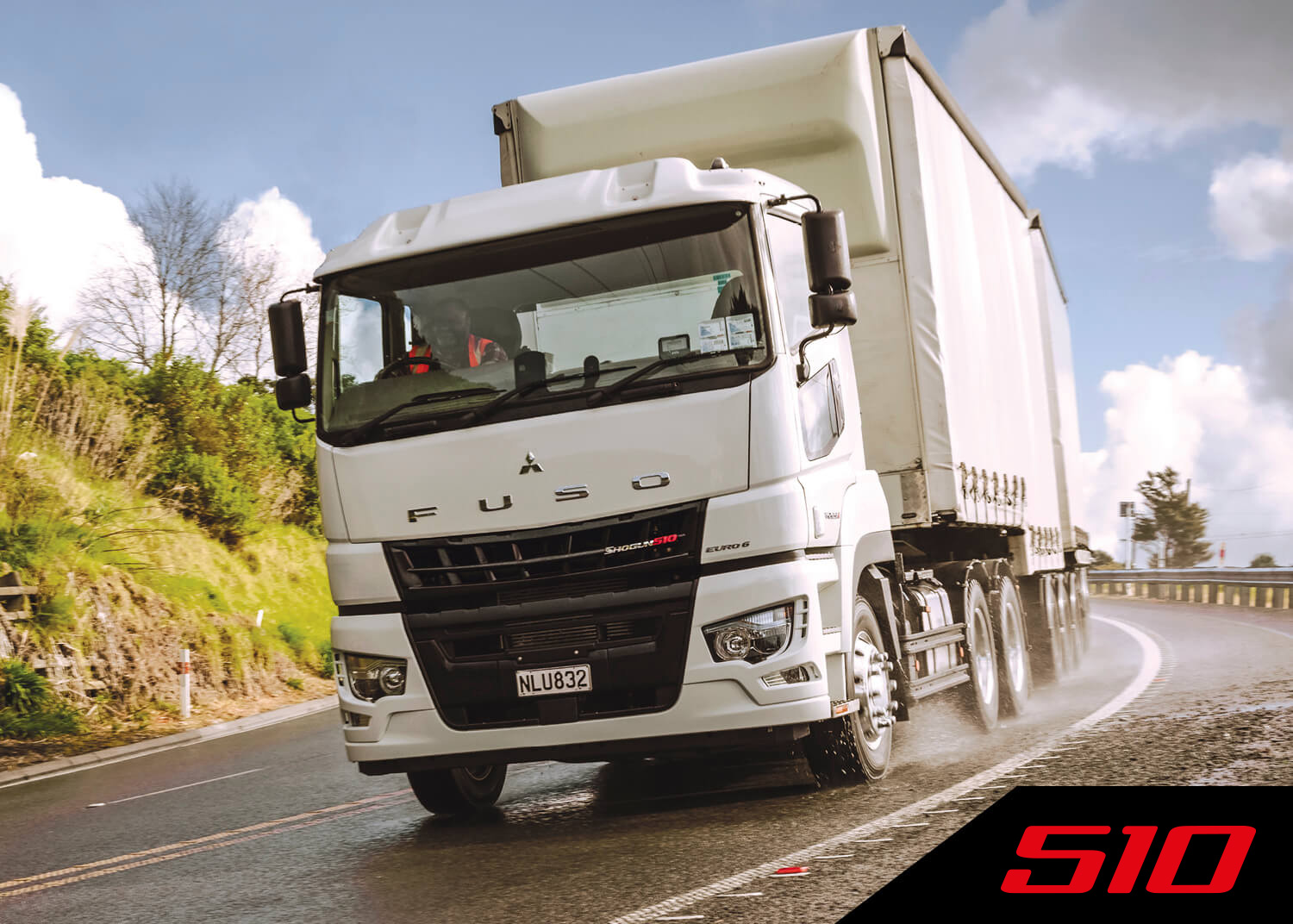 CLASS-LEADING FEATURES
Most powerful Japanese truck – up to 510hp / 2500Nm (1844lb/ft).
Highly efficient Euro 6 powertrain (JP17 for 360hp engine).
5yr / 500,000km warranty*
Alcoa alloy wheels on every model.
Apple CarPlay and Android Auto compatibility.
Integrated driver fatigue monitoring.
* When serviced at an authorised FUSO dealer at recommended intervals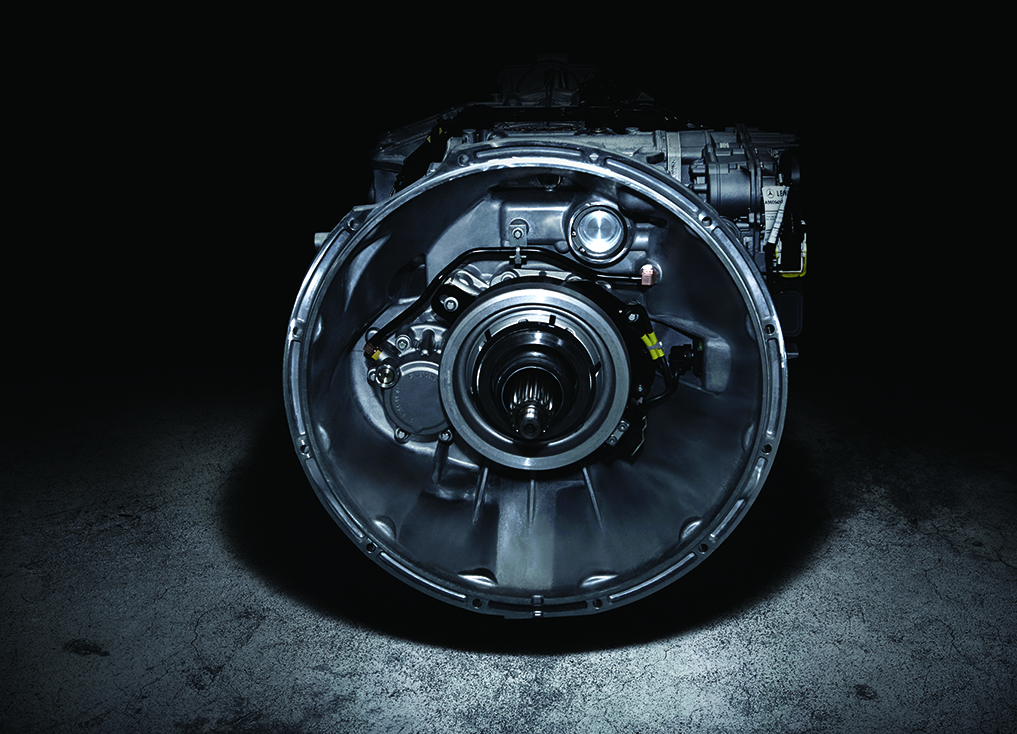 ECONOMY & EFFICIENCY
Detroit Diesel-inspired Euro 6 engine technology.
NEW OM471 (DD13) 13-litre
OM470 11-litre with 20% fuel reduction over Euro 5 HD.*
360hp 8-litre with superior JP17 fuel efficiency.
Smooth ShiftPilot transmission calibrated for NZ.
Fast 0.6-second shift speeds.
Lower running costs.
Achieved in NZ testing over 150,000km.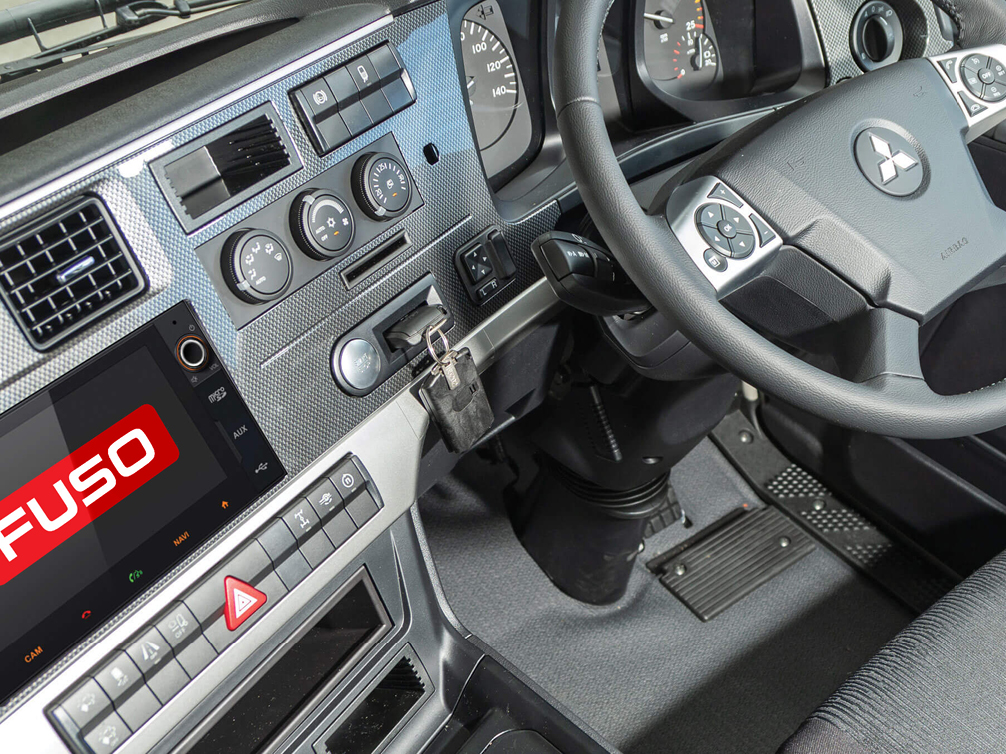 SUPERIOR COMFORT
Premium 'Silent Cab' design.
Multi-adjustable driver's seat.
Steering column-mounted transmission selector.
Driver assist technology.
Steering wheel operated safety systems.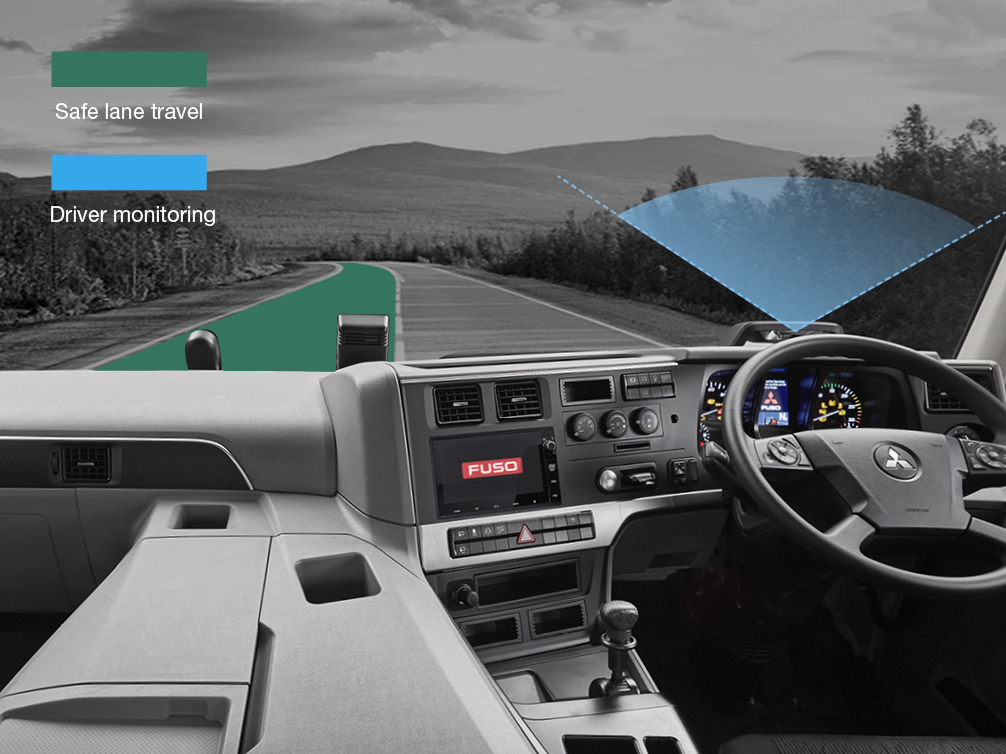 ADVANCED SAFETY
NEW Active Emergency Braking 5.*
Driver Fatigue Monitoring.
Lane Departure Warning System.
NEW Active Side Guard Assist.**
Powerful Jake brake.
Adaptive Cruise Control.
7" touchscreen media unit with reversing camera.
Electronic Brake System (ABA, ESC, ABS).
If you're after a 6x4 heavy duty truck, look no further than the FUSO FV range. Contact your nearest FUSO dealer to discuss your options today!