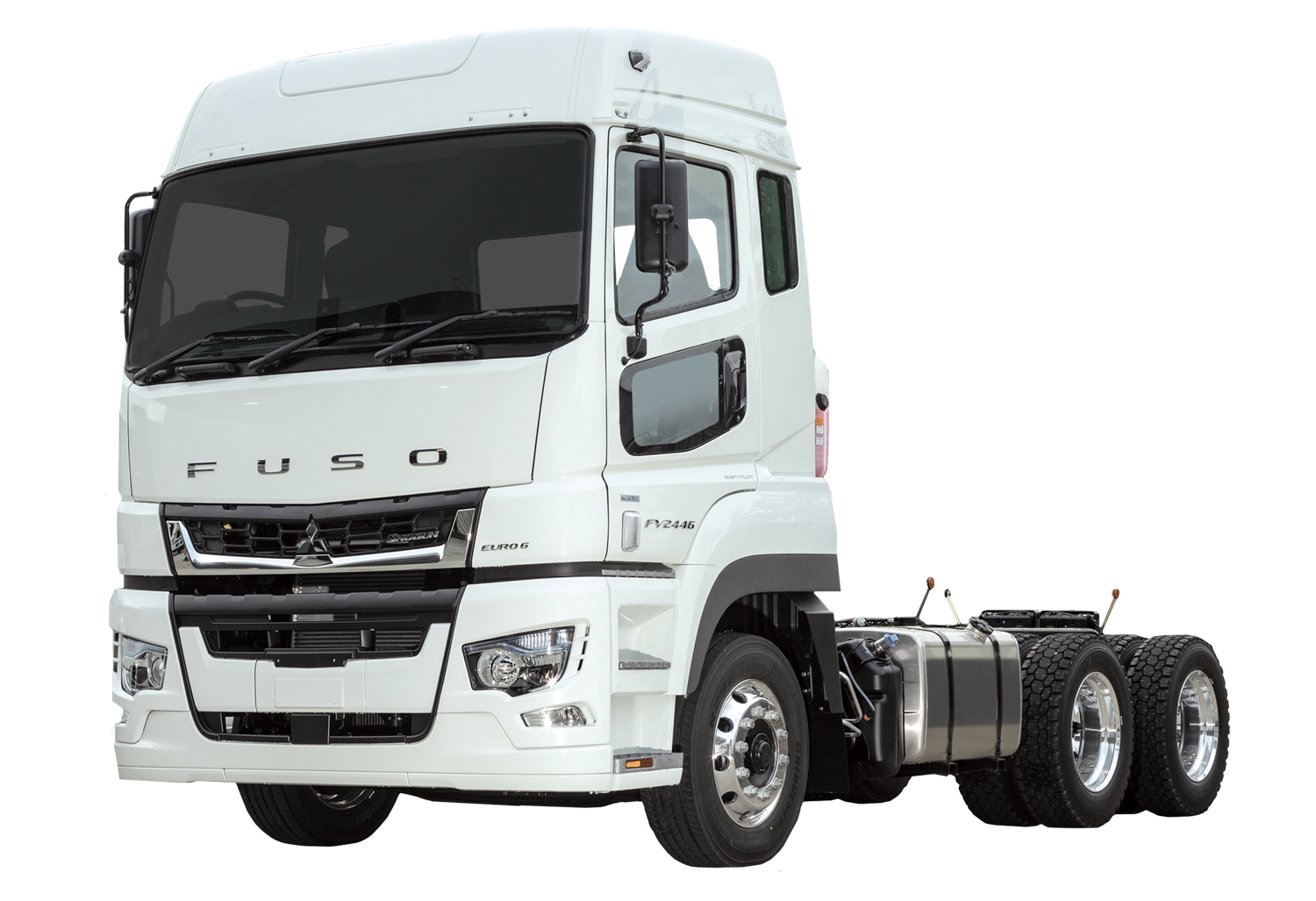 With broad power and torque delivery from the Euro 6 OM470 engine, superior cab comfort and class-leading safety, Shogun Tractor units are designed to improve overall performance, efficiency and driver well-being in intercity line haul work. Intelligent ShiftPilot gear mapping, calibrated for NZ conditions, ensures that any journey is navigated with maximum ease and efficiency.

The 460hp Hi Top tractor has a 60T GCM, delivering maximum capability with full air suspension to further ease the ride and provide added peace of mind. The 400hp model features a lower floor and cab height for easy access and improved cab clearance for hard-to-access areas.

View models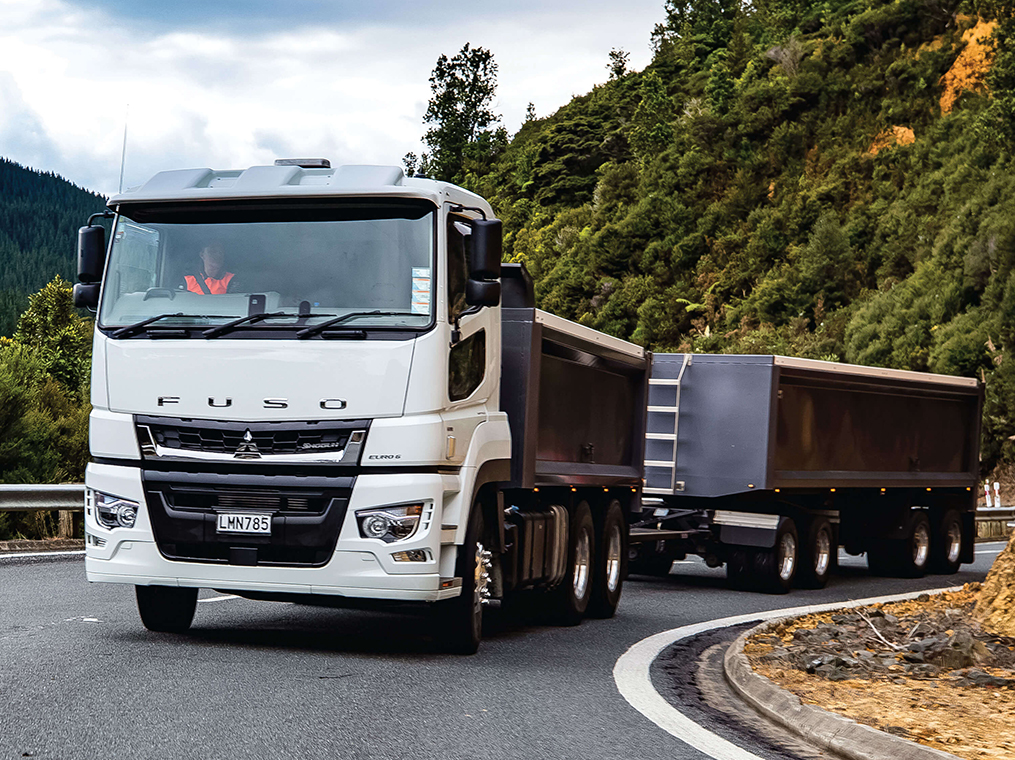 CLASS-LEADING FEATURES
Highly efficient Euro 6 powertrain.
5yr / 500,000km warranty*
Alcoa alloy wheels on every model.
Apple CarPlay and Android Auto compatibility.
Integrated driver fatigue monitoring.
* When serviced at an authorised FUSO dealer at recommended intervals.
ECONOMY & EFFICIENCY
Detroit Diesel inspired OM470 engine.
Smooth ShiftPilot transmission calibrated for NZ.
Fast 0.6-second shift speeds.
Up to 20% reduction in fuel use over HD.*
Lower running costs.
* Achieved in NZ testing over 150,000km.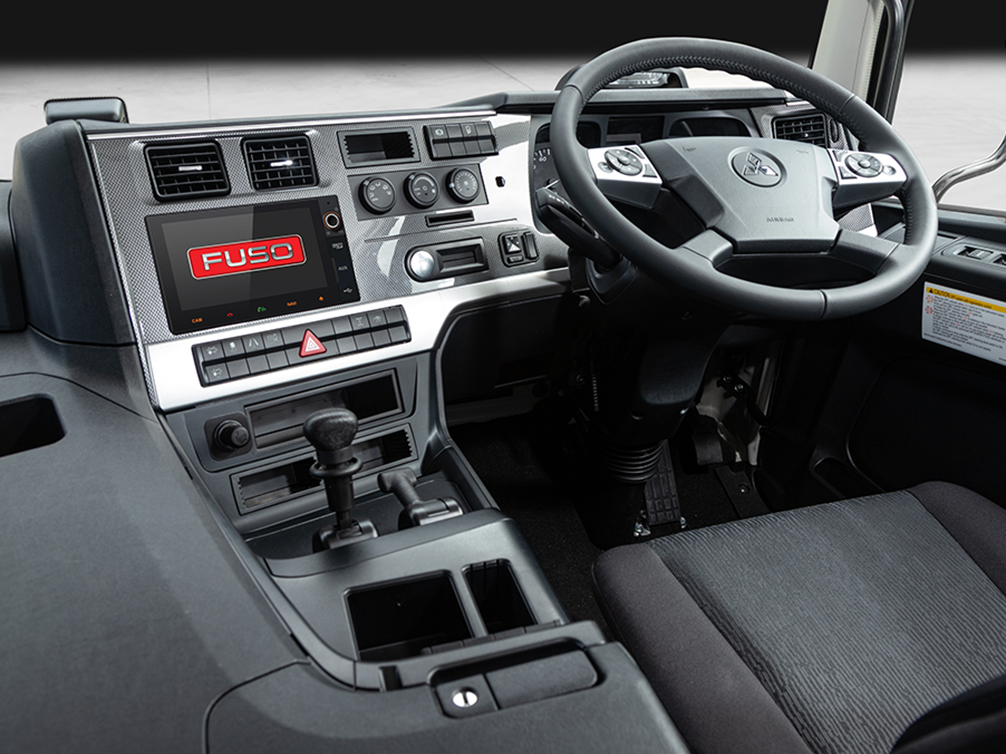 SUPERIOR COMFORT
Premium 'Silent Cab' design.
Air-suspended, multi-adjustable driver's seat.
Steering column-mounted transmission selector.
Driver assist technology.
Steering wheel operated safety systems.
ADVANCED SAFETY
Lane Departure Warning System.
Jake brake provides up to 460ps stopping power.
Adaptive Cruise Control.
7" touchscreen media unit with reversing camera.
Electronic Brake System (ABA4, ESC, ABS).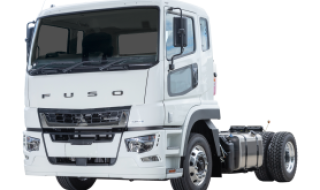 Euro 6 powertrain
Jake brake
Active Emergency Braking 
Electronic Stability Control
Driver Fatigue Monitoring
Touchscreen Media Unit
Alcoa alloys
'Silent Cabin' 
Low-entry cab
Air suspension
5yr / 500,000km warranty (T&Cs apply)
GVM/GCM


16,500kg/40,000kg

Power/Torque


400ps/2,011Nm

Transmission


ShiftPilot

Wheelbase


3,800mm
View Specifications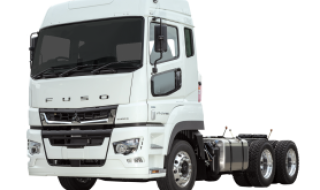 Tractor
FV2446 Hi Top Tractor
Euro 6 powertrain
Jake brake
Inter-axle diff lock
60T GCM
Active Emergency Braking 
Electronic Stability Control
Driver Fatigue Monitoring
Touchscreen Media Unit
Alcoa alloys
'Silent Cabin'
5yr / 500,000km warranty (T&Cs apply)
GVM/GCM


24,000kg/60,000kg

Power/Torque


460ps/2,213Nm

Transmission


ShiftPilot

Wheelbase


3,910mm
View Specifications